This One's for the Non-Believers …
Ellie & Morgan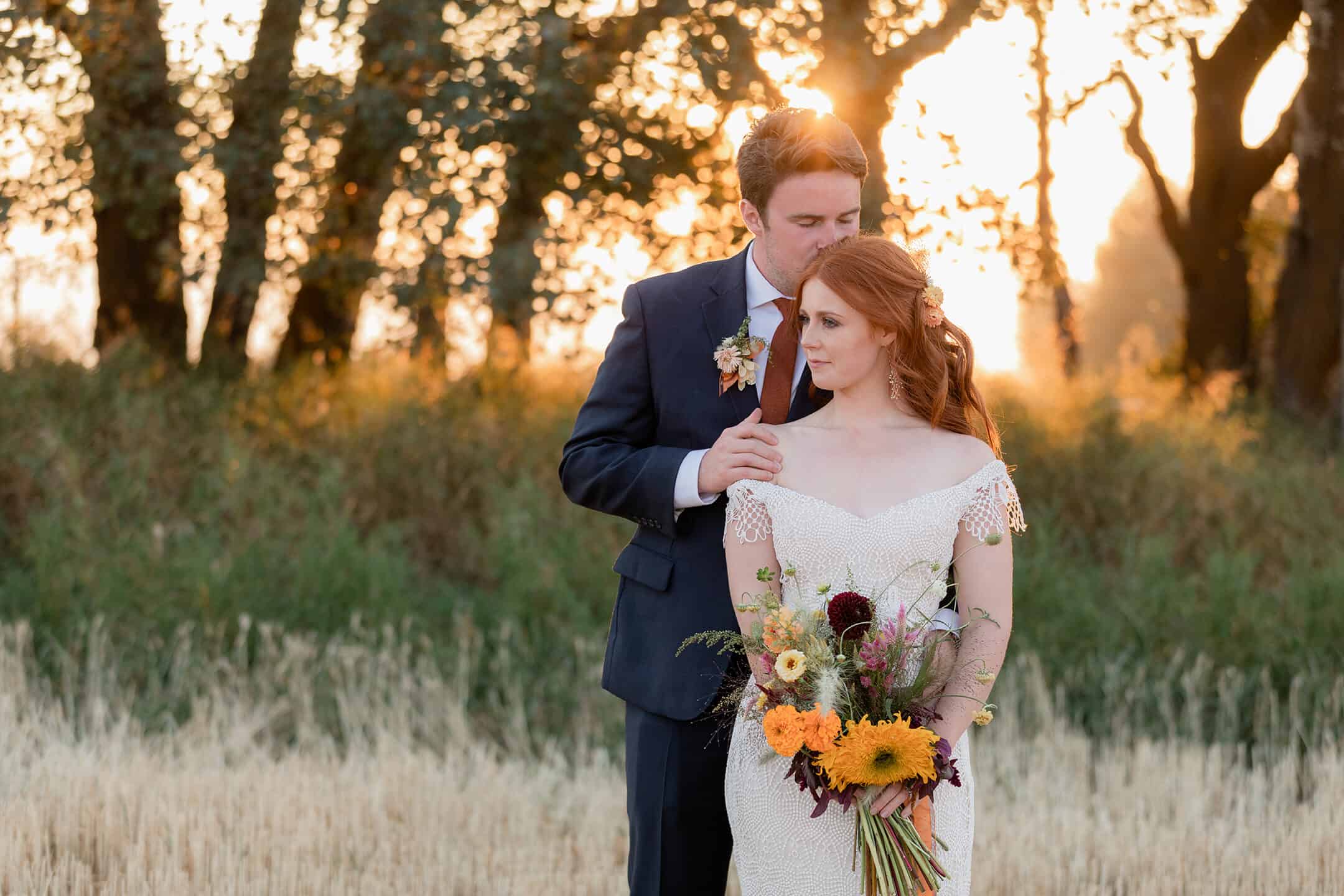 Morgan and I met on the tenth floor of the University Center dorms at Columbia College in downtown Chicago. We were both 19 years old, self-conscious, from rural towns, and curious about the massive city. One night, our group of friends decided to go see Neighbors at the theater. Morgan, a new addition to the group, met me in front of the dorm elevators (our suggested meeting spot). We both realized quickly that everyone else had bailed for better plans, like teenagers often do. It looked like the two of us would be the only moviegoers that night.
After an awkward ride on the infamous Chicago "L," dodging afternoon commuters, we disembarked at the Grand Red Line Station, palms sweaty as we anxiously invented conversation on the way to the theater. We entered the ticket line, and before I knew it, he was buying my ticket. My heart raced throughout the movie (surprisingly not because of Zac Efron).
I was never one who dreamed about a fairy tale wedding.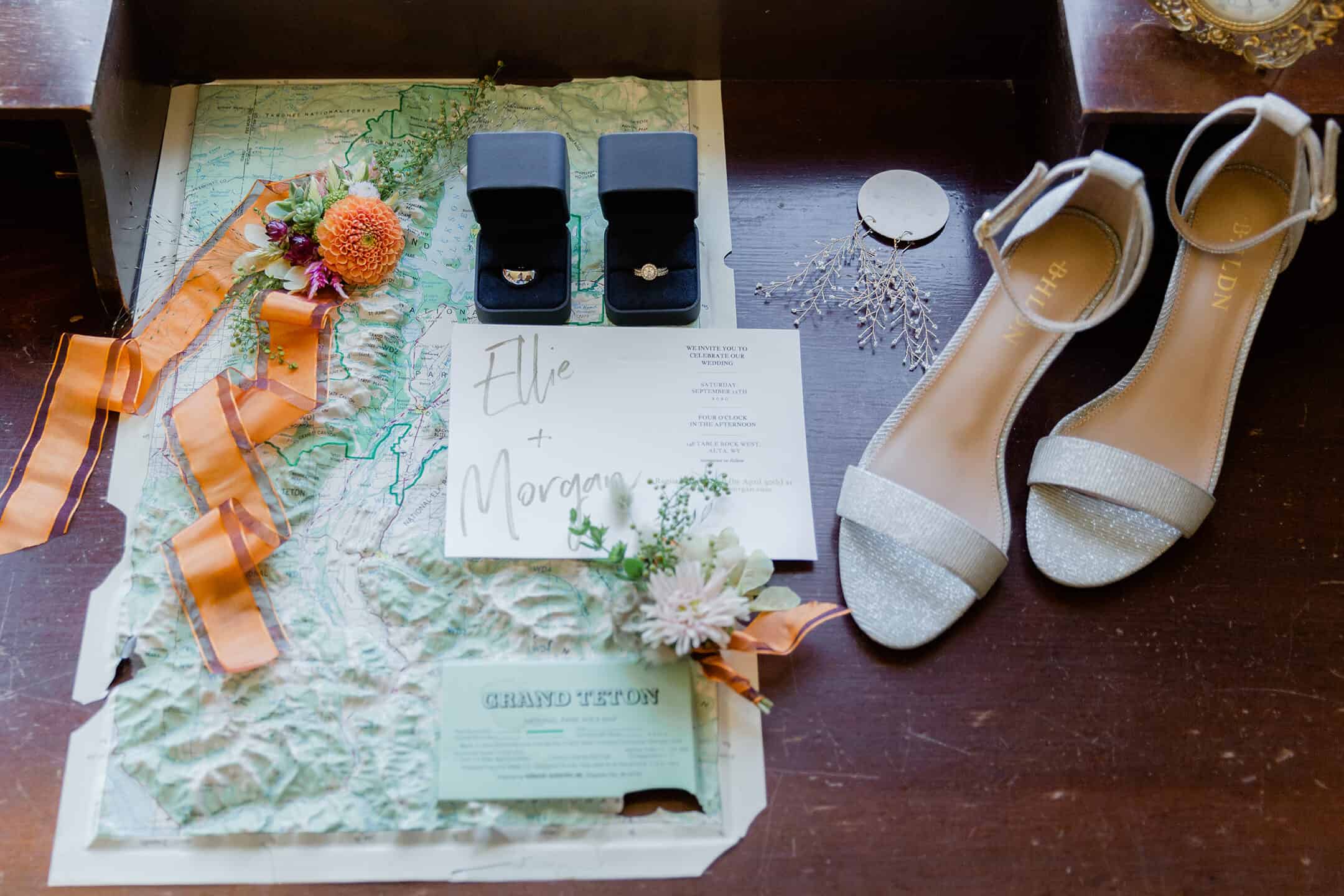 I grew up in Jackson Hole, where skiing comes first and relationships come last; the typical ski bum was never really my type. So naturally, I thought romantic wedding stories didn't really exist. You know the ones—where every person you love is doting on you; where the lights sparkling above the dance floor are hung by your dad; where local wildflowers are precisely placed on fold-out tables; where a cream-colored wedding dress is fitted perfectly thanks to a local seamstress; where tears are streaming down your face as your sister and brother-in-law conquer their fear of speech-giving (and nail it, by the way). … Particularly, I never believed in the feeling I felt while looking over at my new husband—experiencing true happiness—as the sun set over The Grand behind him.
And of course, a glorious wedding day in no way could exist during a global pandemic!
When planning your wedding, no one expects a pandemic to hit. Our guest list started with a healthy 150 people. Then, by April of 2020, we whittled it down to 100. By August, we were at 64 and seriously thinking about canceling.
Is it naive to think we can pull this off?
How will we keep everyone safe?
What if someone gets sick?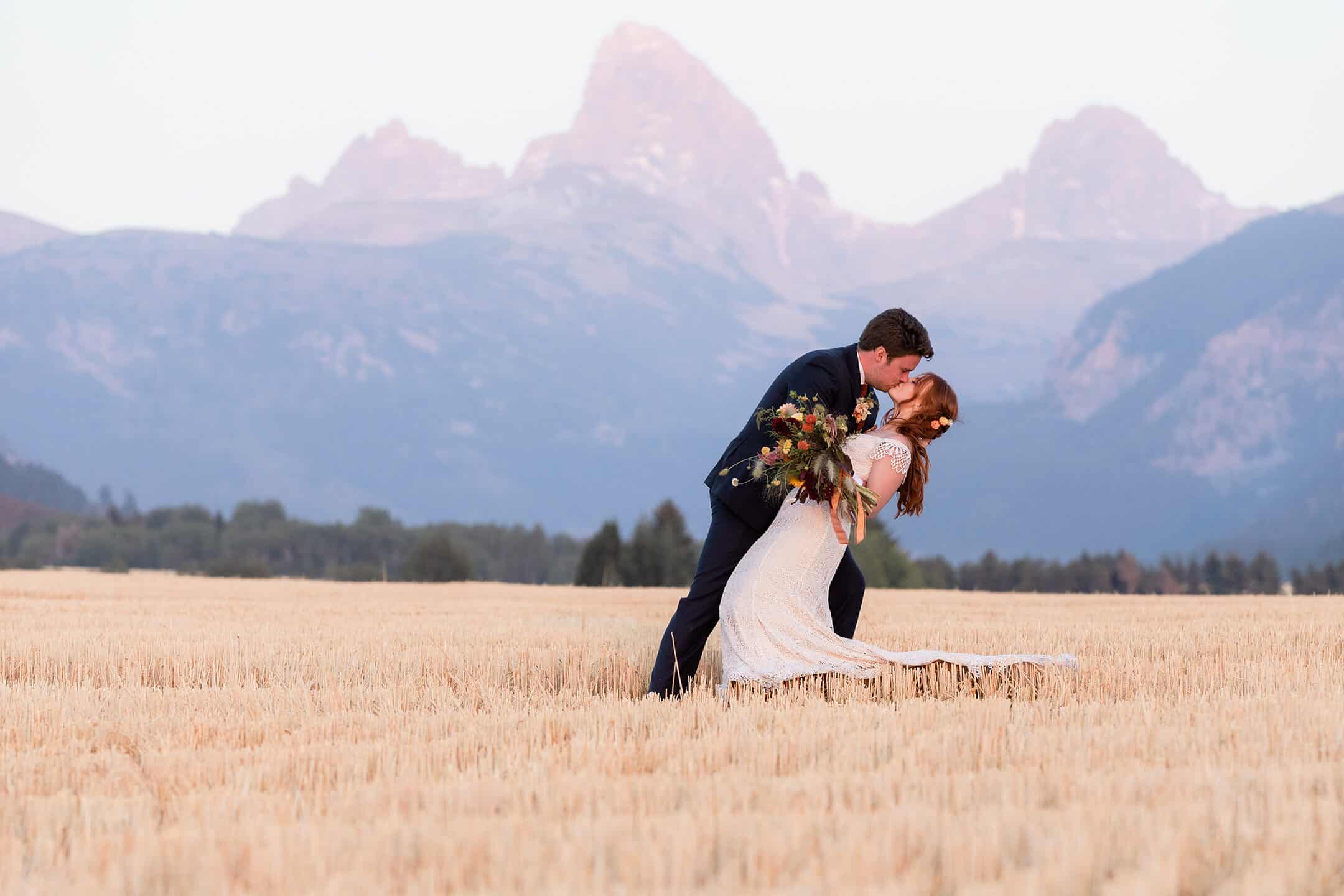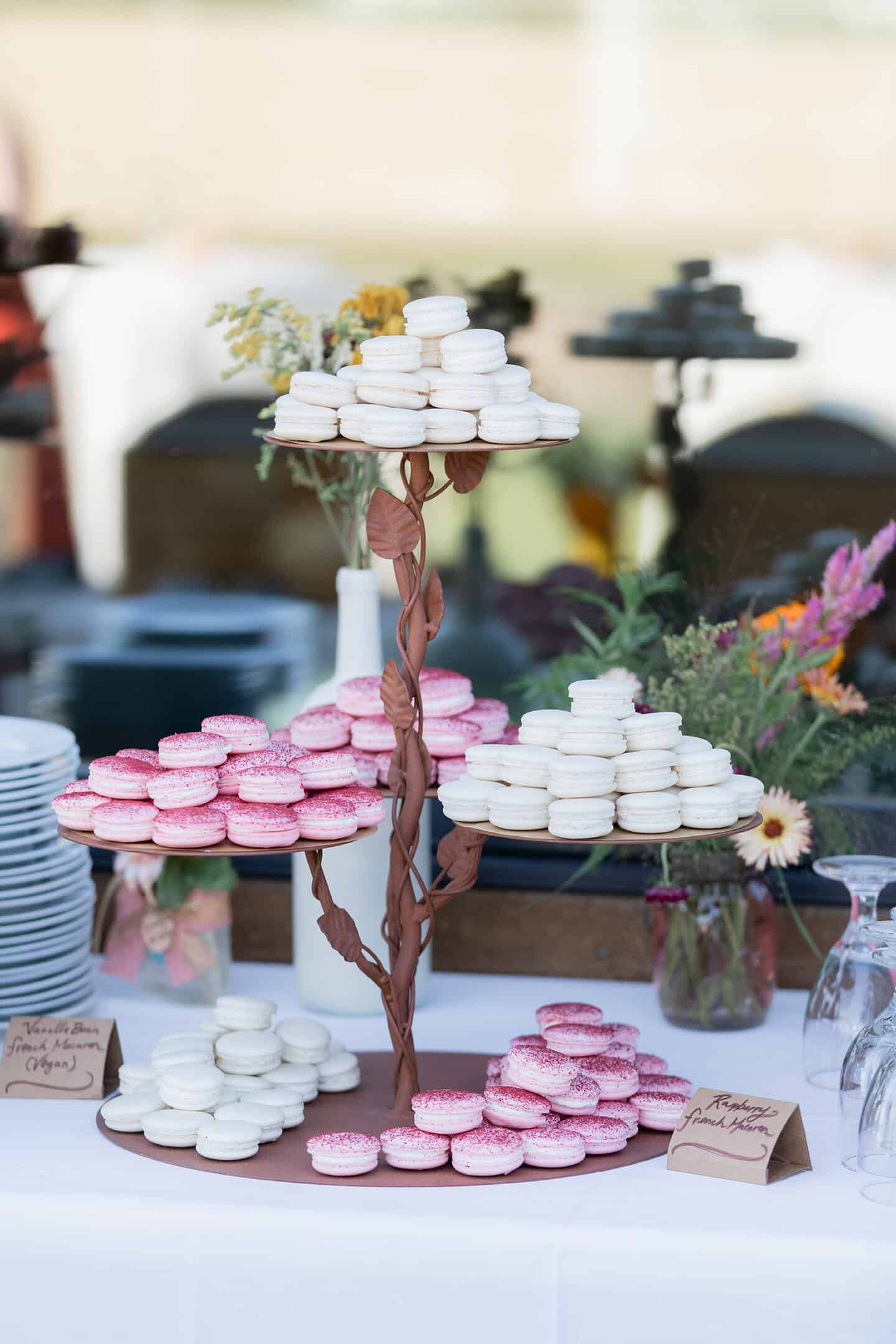 Rewind to exactly one year before when Morgan and I got engaged at the top of Rendezvous Mountain after a 25-mile backpacking adventure. We started in Phillips Canyon on Teton Pass, then made our way up to the tram dock after a three-day trek with my mom, dad, and sister, Kathleen. As we crawled our way up the last stretch, exhausted, muscles aching, and very thirsty, I saw the red tram box making its way up the massive cable. I raced to jump in, so we didn't have to wait for the next car. (I wanted to get down to the Mangy Moose as fast as possible to get a burger and a beer.)
That's when Morgan called behind me and asked, "Ellie, can we take a picture first?"
"Seriously?" I said. "Can we just get on, so we can be done? I'm exhausted and hungry."
"No," he said. "For real. Can we please take a picture?"
I rolled my eyes, scooted in next to him, and posed with a very fake smile.
"Um, can you take your backpack off?" he said. I noticed he already had his off.
I reluctantly slid off my pack, once again, rolling my eyes. Morgan was now kneeling on the ground.
"Hey Morgan, get back up. Hurry let's go!" I insisted, as Kathleen got her phone out.
He didn't get up. Instead, he just looked at me with stars in his eyes, still down on one knee.
"Morgan, seriously? Get up! I'm so hungry!"
"Ellie, oh my God! Do you know what he's doing?!?" Kathleen blurted.
I looked at her with utter confusion. "What are you doing Morgan?" I said.
Then, Morgan pulled out a white-gold ring with a diamond and held it up for me to see. With patient expectation he asked, "Ellie Lynn, will you marry me?"
Needless to say, we kept our September 12, 2020 date. And I hope we gave those who braved the pandemic to celebrate with us a sprinkle of light, hope, and happiness during a very dark time.
As for that fairy tale love story?
I finally experienced it. In fact, it was way more than a fairy tale. I was lucky enough to be a part of a famous fable—one that I never really believed in. And it turned into a very real, life-changing experience.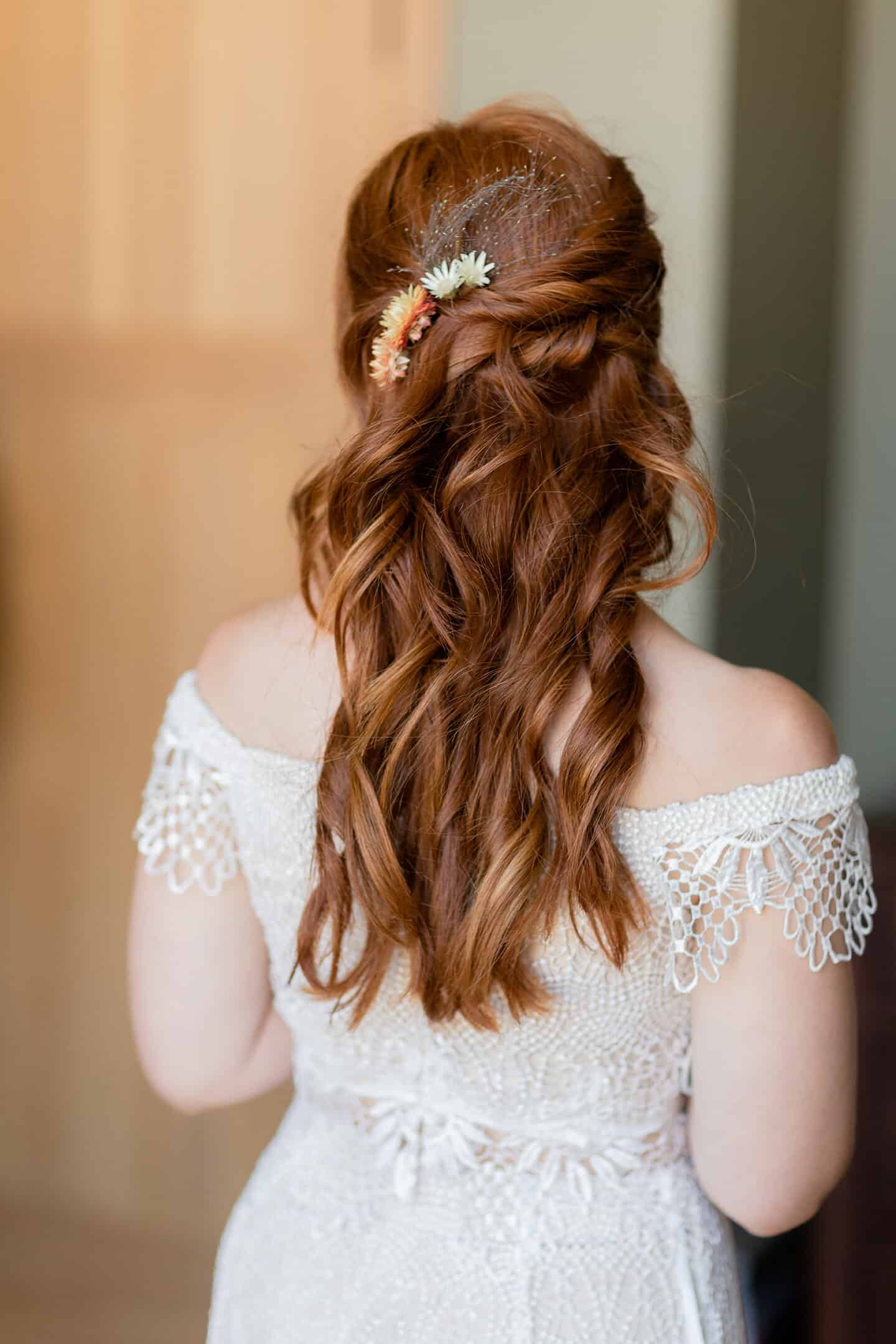 After the huckleberry macaroons, taco tastings, champagne toasts, and dwindling guest list, after writing hefty checks, and making "please keep a safe distance and wear your mask" signs, we experienced a glorious day. I now know why people call their wedding day the best day of their life, as our special day certainly was mine.
Delegate. Delegate. Delegate.
Our close family friends provided their backyard for the festivities; my mom handled all the logistics; our mutual friend officiated; my college friend designed our save-the-dates; my sister handled the decor; my mother-in-law set the tables; my dad hung the lights; my aunt and uncle brought the booze, and my bridesmaid delivered our trellis all the way from Oregon. This is just the beginning of the help we received. Point being: your wedding guests love you and want to help, so let them be a part of your planning and celebration.
THE DETAILS
Wedding Date: September 12, 2020
Ceremony Location: Kathy Falconer-Finnegan's house in Alta, Wyoming, Reception Location: Friends' house in Alta, Wyoming, Officiant: Misa Grenier, Hair and Makeup: Heather Priemer, Photographer: Jamye Chrisman, Florist: Red House Flowers, Musician and DJ: DJ Cut la Whut, Caterer: Fine Dining Restaurant Group, Dessert Chef: Seven Confections, Rental Service: Peak Tent Rentals, Transportation Service: Teton Taxi, Stationery Design: Kathryn Hoy, Seamstress: Teton Tailoring and Haberdashery