The "LDR"
Morgan & Collette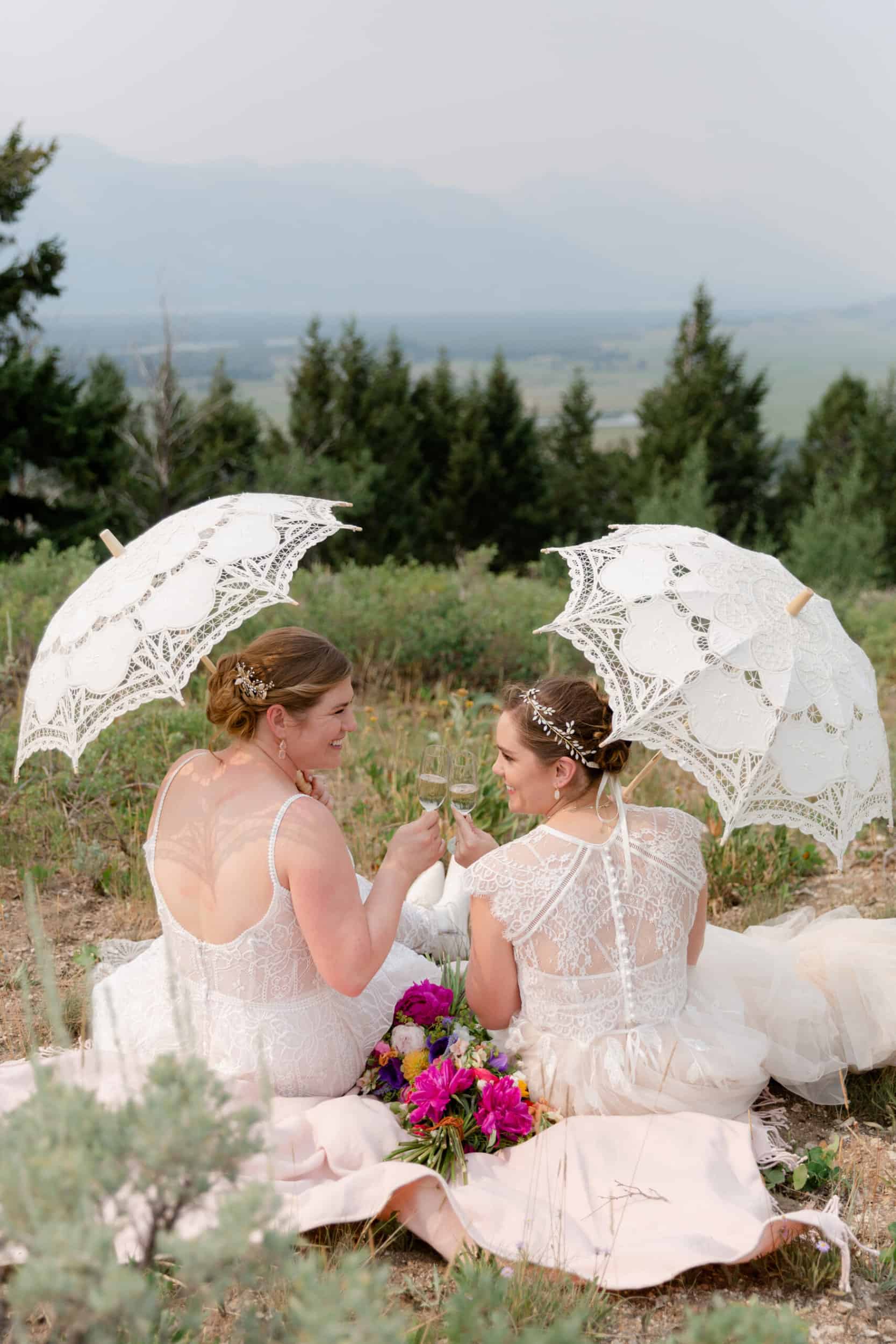 Collette and I officially met for our first date in February of 2017. I planned our meetup at Pine Box bar in Seattle, and then figured we'd catch a close friend, Evelyn Jensen's, comedy show on Capitol Hill (assuming the date was going well). Mind you, Collette was in a medical residency program and coming off of an extremely hard rotation in cardiology. She had barely any sleep and only two days off that month, prior to our date. Despite the odds, the date was progressing well, and we made our way to the comedy show, enjoying each other's company so much that we attended two more venues and stayed up way too late talking and laughing. (It feels like that first date is still going on today!)
Let's get one thing clear here, first—Technically, I chatted with Collette over the Bumble dating app before we actually met, and it took only a full eight months for Collette to actually agree to the date. When we met for our first date (queue the drama), I was relocating in one week to San Francisco for my first nurse midwifery job. Knowing now how deeply we both dive into our passions, we spent every day together until I got into my Subaru and drove off into the distance saying, "Call me if you're ever in San Francisco." For the entire thirteen-hour drive, all I thought about was how I hoped Collette would call.
In a very natural way we fell into the infamous LDR (that's millennial talk for "long distance relationship"). And, despite Collette's grueling residency hours and my first hospital position, we managed to see each other often. In short, we made it work because that's what you do for true love. [Swoon]
One year later we were back in Seattle, and, per usual for a couple that dives into several things at once, we bought a condo and got engaged on a yacht, all while Collette finished up her medical residency and accepted a one-year position in Kenya as one of the rural hospital's only internal medicine doctors. Meanwhile, I finished my doctorate from UCSF (University of California San Francisco) and completed my doctorate work at the same Kenyan hospital.
After that, I returned to the United States and the LDR continued, but this time the distance spanned the world. Still, a ten-hour time difference didn't keep us from talking during all hours. Then, the global COVID pandemic brought us back together in the States and ended our LDR for good.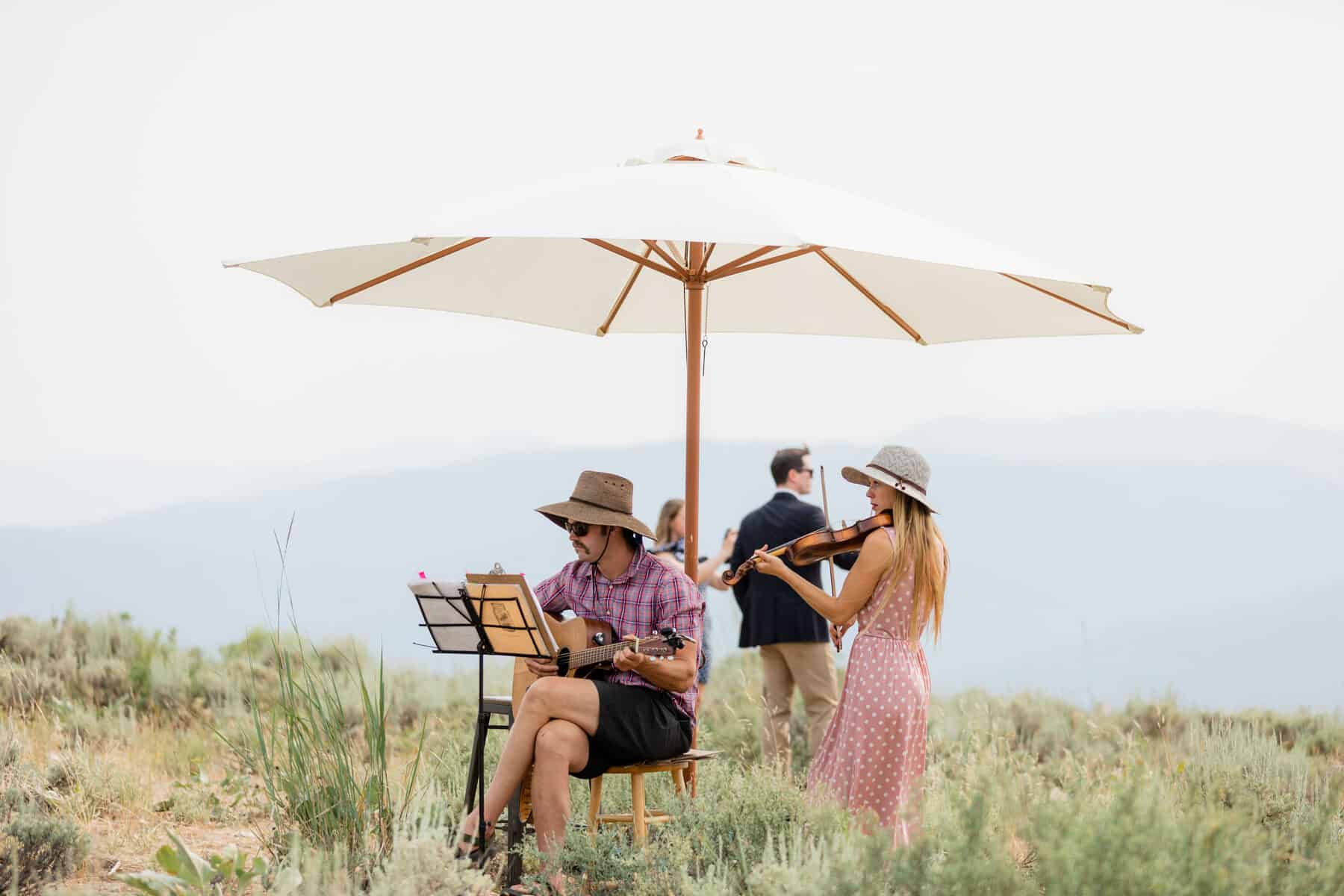 Just as before, love prevailed through hard times and good, and we, somehow, found a deeper love for one another by tackling each difficulty. We are both back in Seattle now, complete with a new addition to our family—our amazing rescue hound dog Scout
(@scout_abbott on Instagram).
Our decision to get married in Jackson Hole, Wyoming, was inspired by my childhood. I grew up attending Jackson Hole Middle and High School, but moved away to Seattle many moons ago, after graduating high school. Jackson remains a special place for both of us—as a couple it's where we spend time away from the city and get the chance to dive into nature.
We planned our wedding with the help of my mother and Jackson local, Linda Aurelio, as well as wedding planner, Mika Dubbe. My mother has lived in the valley for 25 years, and Mika was born and raised in Jackson, so it was easy for the two of them to reach out to people in the small community to help with our wedding day celebration. As they say, "It takes a village!"
In keeping with the destination's theme, we decided to blend rustic, romance, and nature into the wedding's theme. Most importantly, we wanted all our vendors to be either locals or friends, so that the wedding was as personal as possible. Still, we had a relatively large guest list, at 140 people, yet Indian Springs Ranch kept the vibe intimate.
Our wedding was more like a weekend celebration! We booked all of our guests at the Cowboy Village Resort, so they could hang out with each other before and after the ceremony. One guest actually said it felt like an "adult summer camp," which was exactly what we wanted. We had an amazing weekend of events planned, including a Thursday welcome pool party and a happy hour event at Indian Springs Ranch, where guests laughed and caught up on old times. The following day, Teton Stage Lines took us and our guests to Moose, Wyoming, to float the Snake River and marvel at the Teton views and wildlife with Solitude Float Trips. Later that evening, we rented a room at the Wort Hotel and enjoyed appetizers, drinks, live country music, and dancing in the main bar.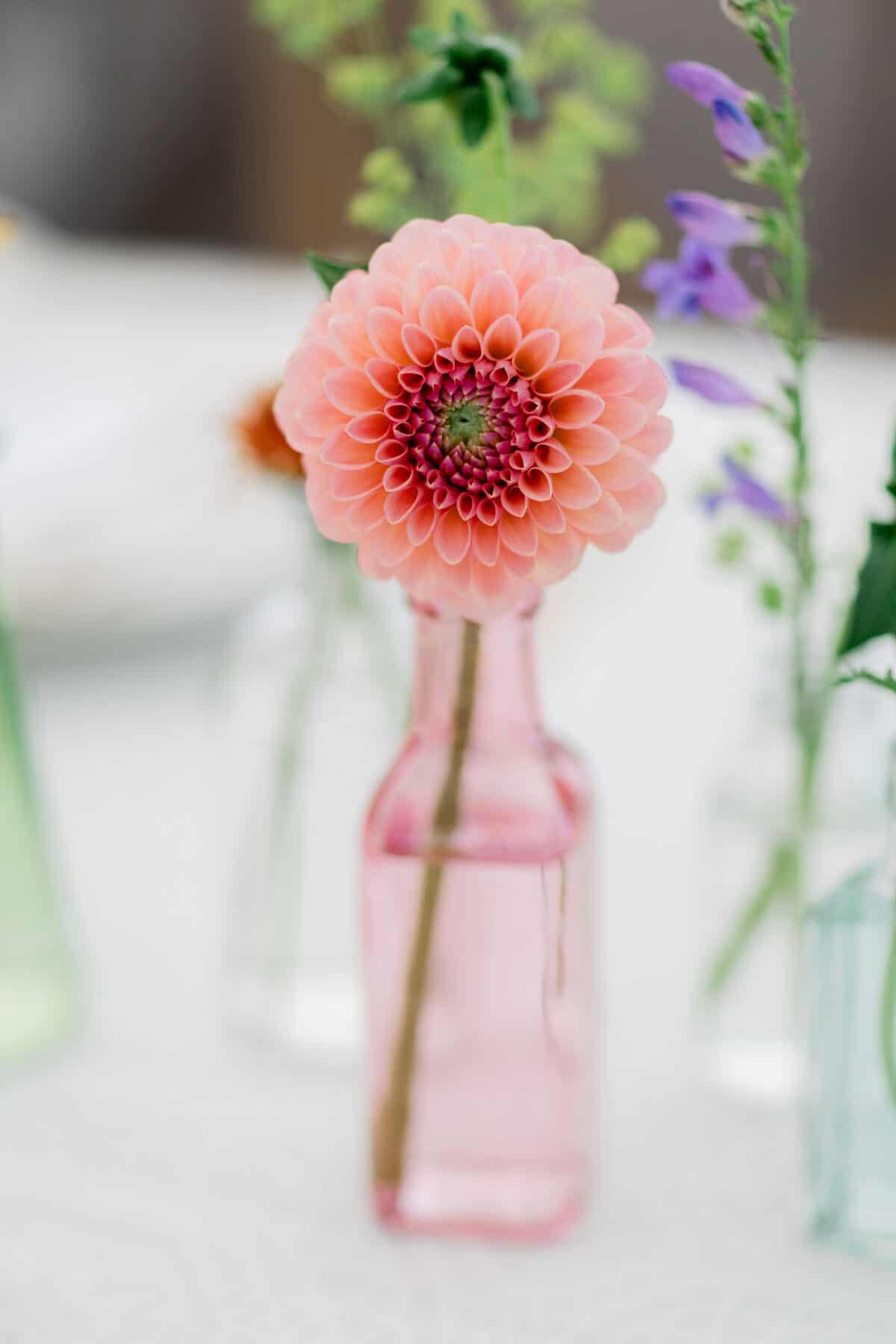 We carried the fun and joy of bonding into our wedding day. Teton Stage Lines transported our guests from Cowboy Village to Indian Springs Ranch, where guests were instructed to hike to the top of a butte for the ceremony (guests were warned of the hike prior and some even brought an extra pair of shoes). The ceremony site offered 360-degree views of the valley, the Snake River, and the Tetons. Talia Adkins, the ceremony violinist and singer, played acoustic songs throughout, and once we said "I do," champagne was served to toast the newlyweds.
One of my favorite moments of the day was when Collette and I took ten minutes after the ceremony to ourselves (as guests were walking down the hill to start cocktail hour). We sat on a blanket together that was set up with champagne and took in both the views and our commitment to each other. Jamye Chrisman shot some of my favorite photos of the day during this special moment. After that, we hiked down in our cowboy boots and joined the guests for cocktail hour, complete with Genevieve's Aperol spritz, blackberry smash, and mocktail options. Roadhouse Brewery helped us with a keg set-up, and my dad made a self-serve bar where guests could pour themselves beer. We had beer taps made from Etsy with our new last name on it, and in chalk we displayed the name of the beer.
Cocktail hour transitioned to the reception. The tables were beautifully designed by Mika Dubbe and Samantha Shorts from Heide's Fresh Cut Flowers. Samantha grows all of her own flowers on her farm not far from Jackson. Mika kept the speeches on track, and before we knew it, it was time to dance. We turned our barn into a dance floor with the help of Beats by Capella and his lighting tricks. Cowboy hats were provided for guests with hay bales for seating. We ended the night on a high and took that down to the Cowboy Bar, so lingering guests could dance the night away.
---
Don't underestimate the need for a planner
Wedding planning can be stressful no matter how you decide to slice it, but having a wedding planner, like Mika Dubbe, throughout the entire process (not just the day of) was the best decision we made. If you have a full-time job this is a necessity. Mika helped us plan four days of events, so that we could see all of our guests and have a conversation, or more, with each and every person.
THE DETAILS
Wedding Date: July 10, 2021
Ceremony and Reception Location: Indian Springs Ranch, Officiant: Catherine Aurelio, Photographer: Jamye Chrisman, Consultant: Mika Dubbe, Hair and Makeup: Molly and Hannah at Champú Salon, Florist: Heide's Fresh Cut Flowers, Caterer: Genevieve Catering, Drinks: Genevieve Catering and Roadhouse Brewing, Music: Talia Adkins (ceremony violinist) and DJ Beats by Capella, Dessert: Buttercream Design Co., Rental Service: Canvas Unlimited, Transportation Service: Teton Stage Lines, Stationery Design: 9+C Designs, Lodging: Cowboy Village Resort, Specialty Vendors: Macy's Toilet, La Tavola Fine Linen, Diamond Rental Utah, Solitude Float Trips, Wort Hotel