Love in the Name of Science
Annalisa & Alex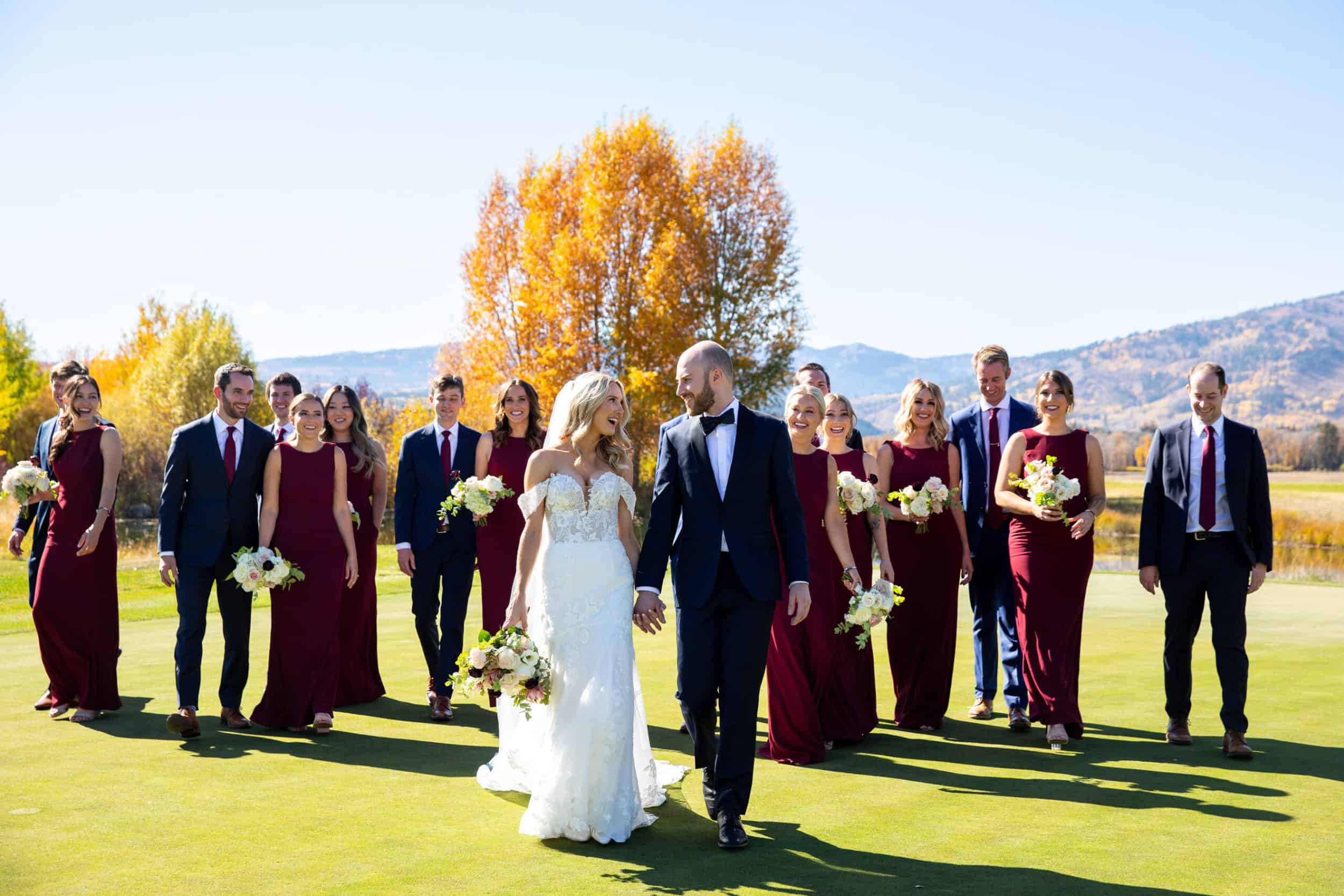 Our story started at Swedish Medical Center in Seattle, Washington. We were brought into the world by different OB-GYNs at the same hospital. This was, indeed, a great conversation starter on our first date, accompanying our (unplanned) matching Arcteryx jackets. After the date, I gave Alex a ride home, and as he approached my car, he said, "Of course you drive a Subaru. You're a true Seattle girl."
"Well, how else am I supposed to get to the mountain?" I responded. "Hey, want to go skiing this weekend?"
Alex smartly agreed to a second date, and we, swiftly, fell in love.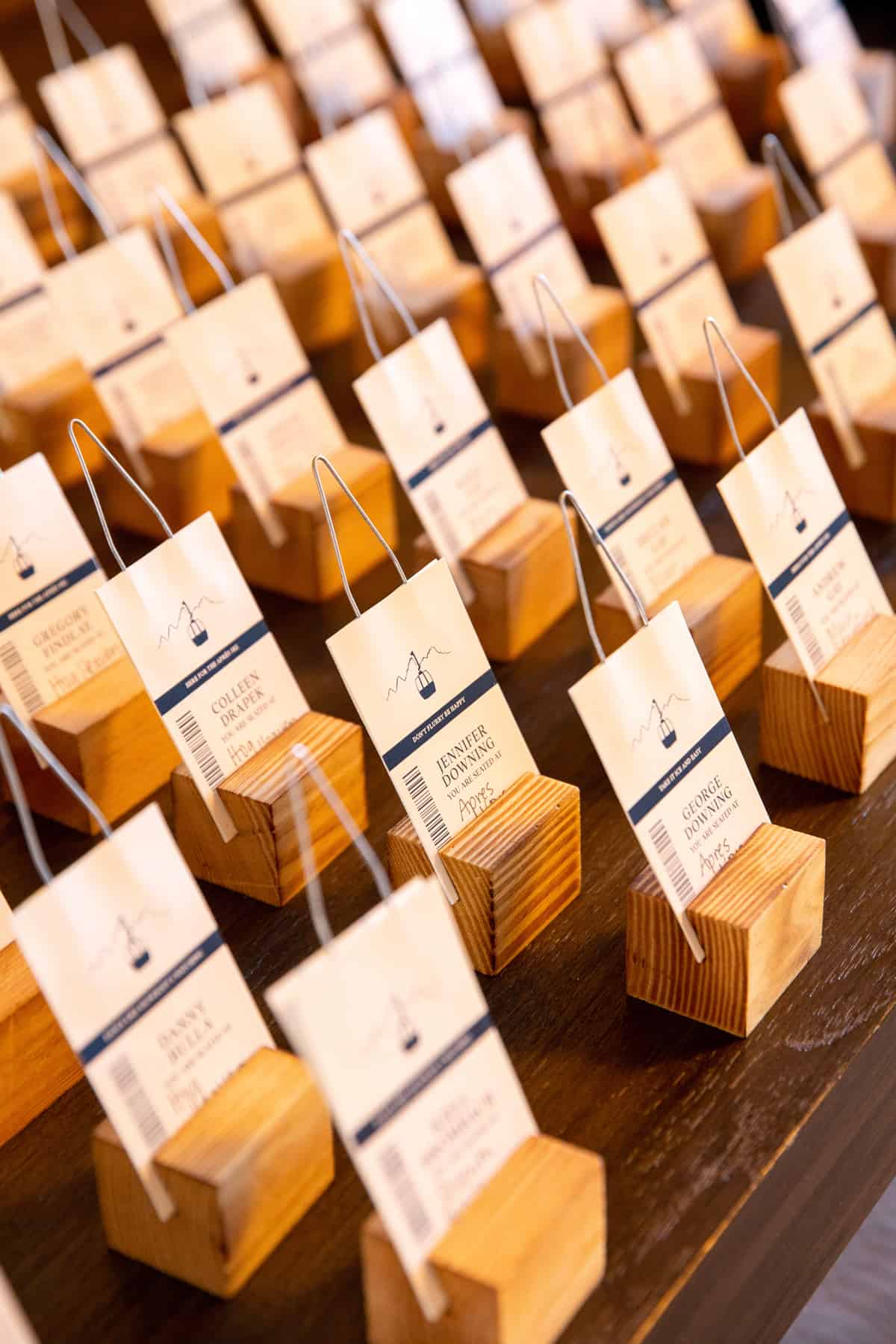 Skiing is an activity that we enjoy doing together year-round. Near our home in Seattle, backcountry skiing can last into June or July at the higher elevations found on Mount Rainier, an active volcano about 80 miles south of the city.
One sunny morning in July of 2020, we packed our collector car—a vintage BMW convertible—with backcountry skis, snacks, and a bottle of champagne that Alex secretly hid away, alongside a custom engagement ring created by JC Jewelers in Jackson. After a good two hours of skinning, he decided on a spot and got down on one knee to propose. Of course, I said "Yes!" and we promptly skied down, drove back to Seattle, called our families, and celebrated at an oyster and seafood bar on the city's waterfront.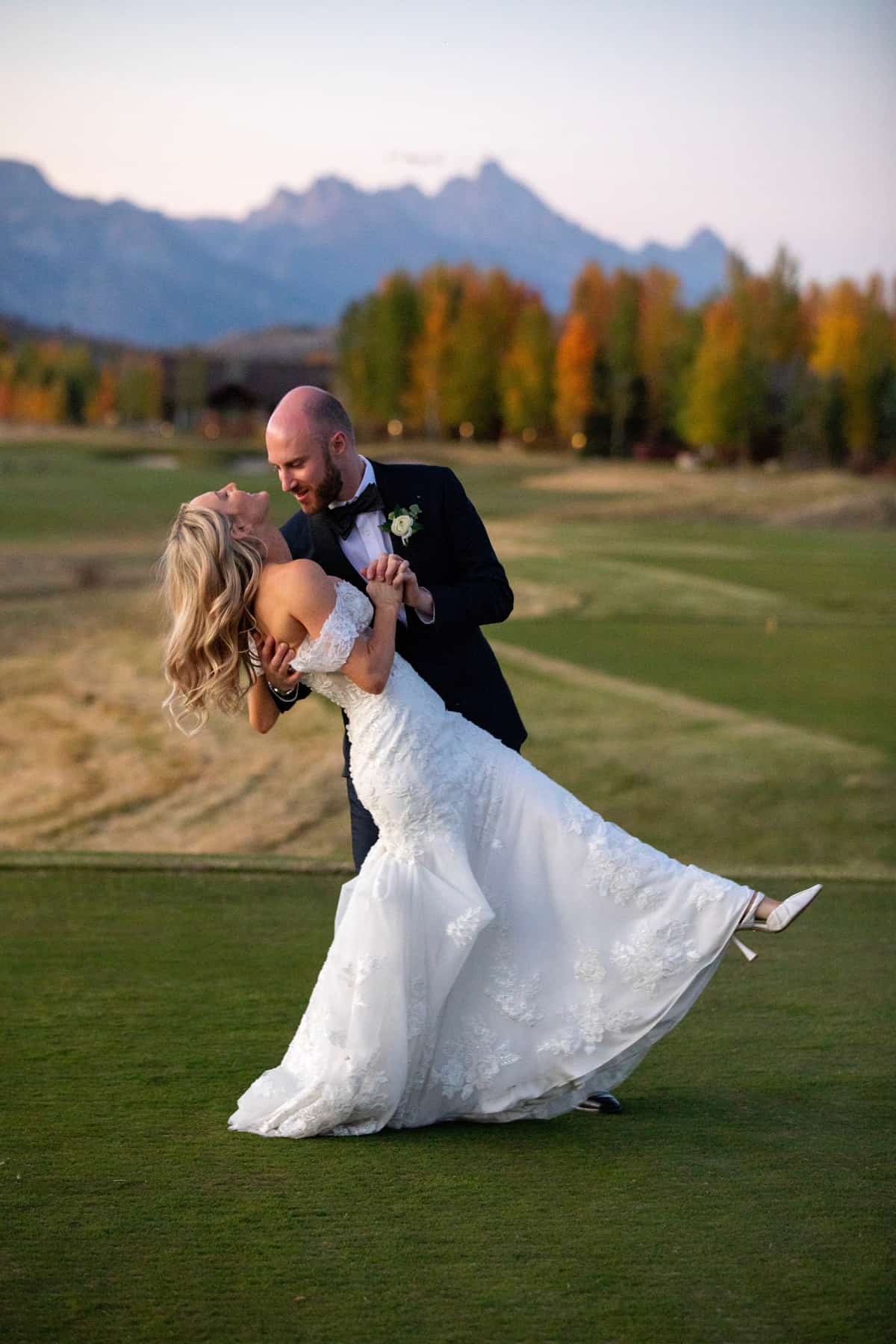 We—alongside our respective families—have lived in Seattle for decades, but Alex's parents moved to Jackson in 2013 as part of a long-term retirement plan. Fortunately, that meant we could visit Jackson Hole during holiday breaks and spare weekends away from our jobs as a nurse and a doctor. Soon after our engagement, we decided that getting married in Jackson would be the right fit, as Jackson Hole is a place where you can connect with nature, slow down, hike, bike, fish, and ski steep terrain to your heart's content. Also, having our wedding in Jackson would enable our family and friends to experience the special beauty of the location, as well.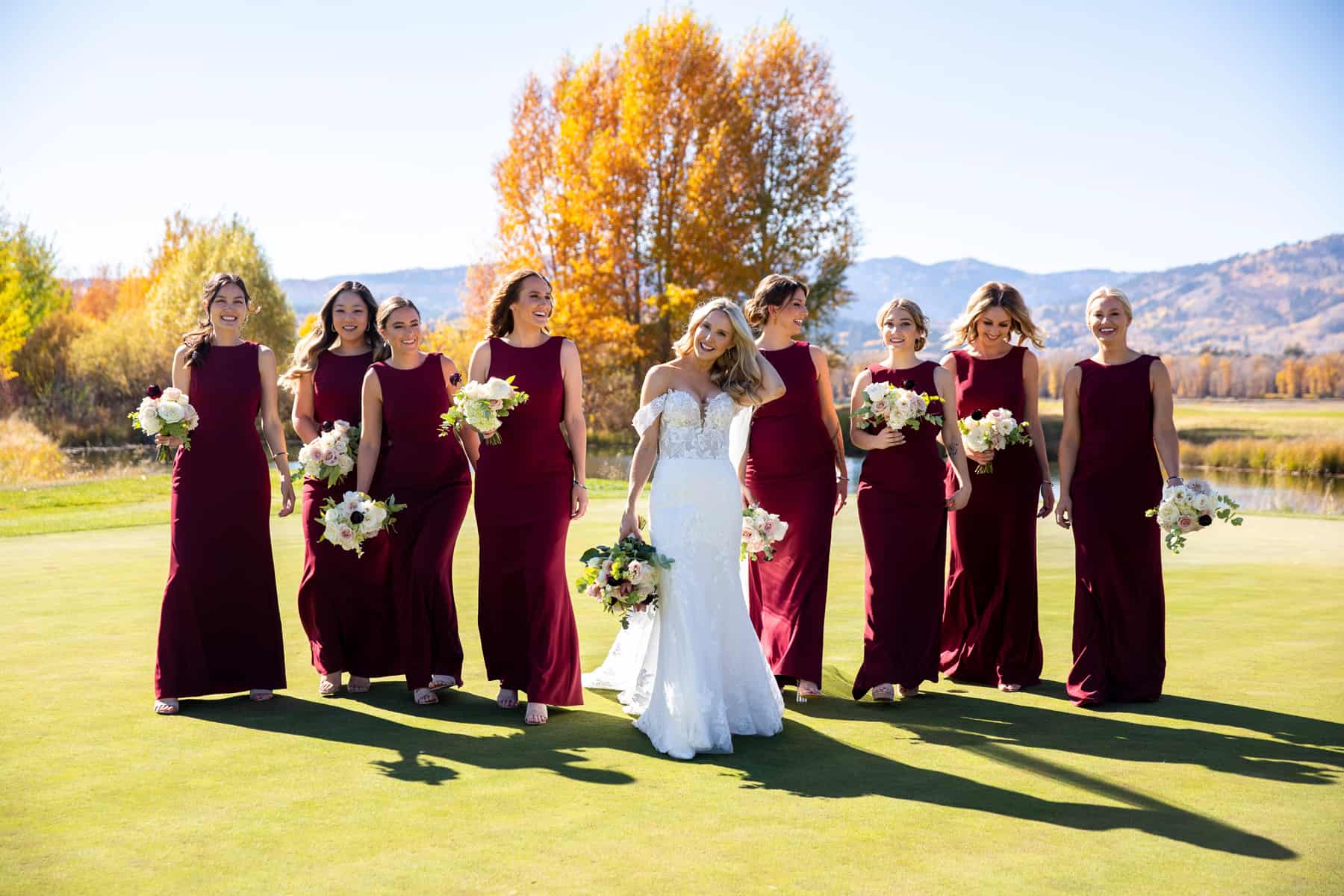 However, our engagement was not all warm and fuzzy. About six months after Alex popped the question, my father was diagnosed with Stage IV metastatic pancreatic cancer. So, after learning the diagnosis, we took him into our home to support him through chemotherapy, a myriad of doctor's appointments, and various medical procedures. Jackson was always a dinnertime conversation topic, as my father loved the mountains, and he enjoyed looking at photos of the Tetons. He set a goal to make it to our wedding in October of 2021.
Nevertheless, we held a modest and informal engagement-wedding celebration, so we could be sure my dad would be present for the festivities. But even despite our best efforts, my father, unfortunately, passed away just three weeks before our wedding date, and he was unable to experience the very place we grew so fond of.
Amid the despair of my father's passing, our wedding planner, Lisa Mack, and Alex's mother (our unofficial wedding planner) stepped in to ensure that our destination wedding went off without a hitch.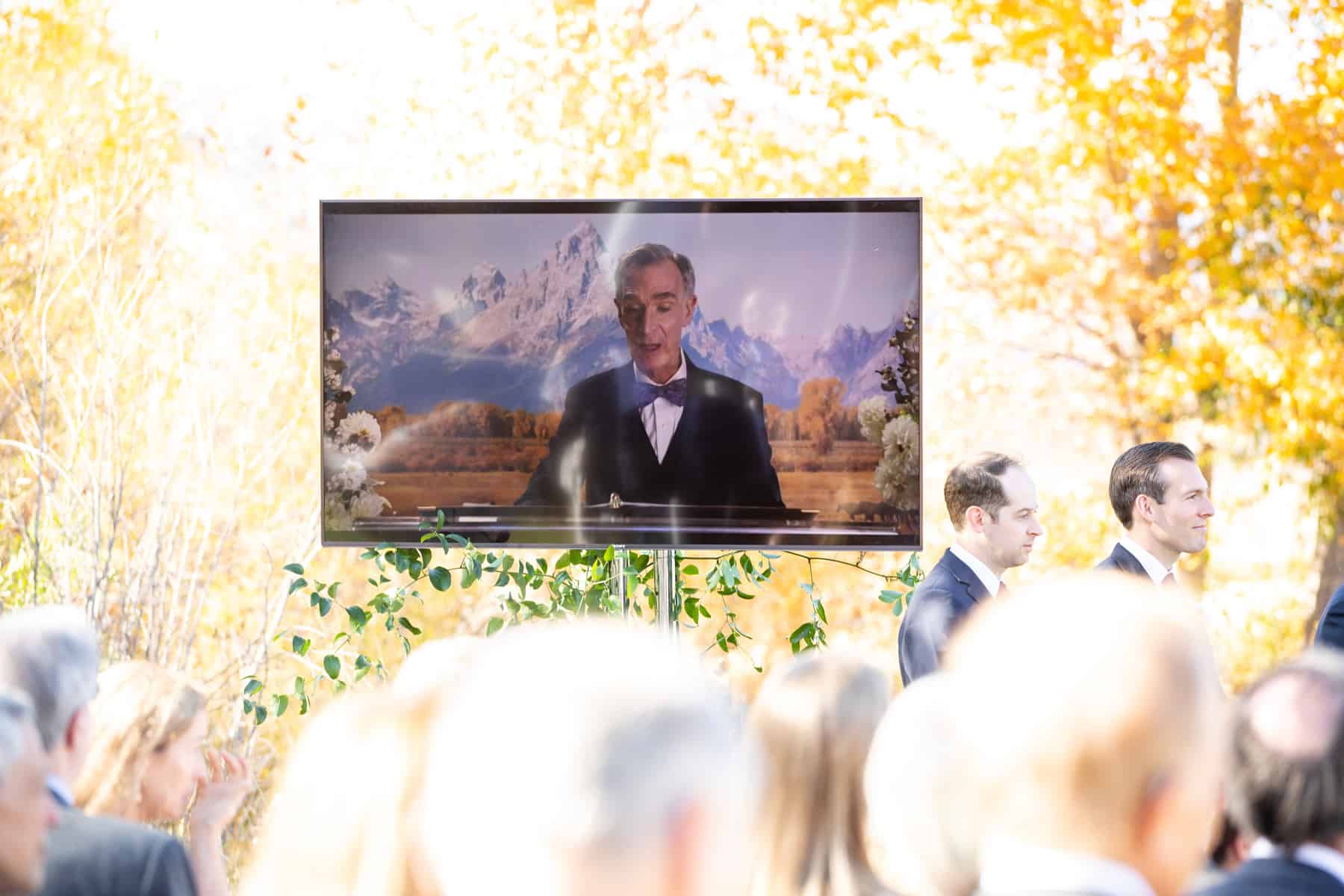 Our ceremony was held outdoors at 3 Creek Ranch Golf Club. Bill Nye "The Science Guy," a close friend of Alex's dad and a mentor to Alex, served as our officiant and crafted a wonderful ceremony to honor both the occasion and my father's passing. But, just two weeks before our wedding date, we learned Bill could not leave his television set in Montreal, Canada, and travel out of the country to Jackson Hole due to COVID-19 restrictions. So, with NBC's help, we improvised, and he hosted our ceremony over Zoom from NBC's studio (which was fitting for the times, anyway).
After the ceremony, we had a cocktail hour on the lawn, which featured a raw seafood bar to cater to my Swedish family's tastes, as well as music from a fantastic pianist, Jason Lux, whom we had met in Seattle. To maintain a safe environment, we created a hybrid indoor-outdoor dinner and dance floor that featured The High Society Band from Salt Lake City. The band was a hit, and we especially loved their take of the 80s hit, "Careless Whisper," complete with a saxophone solo.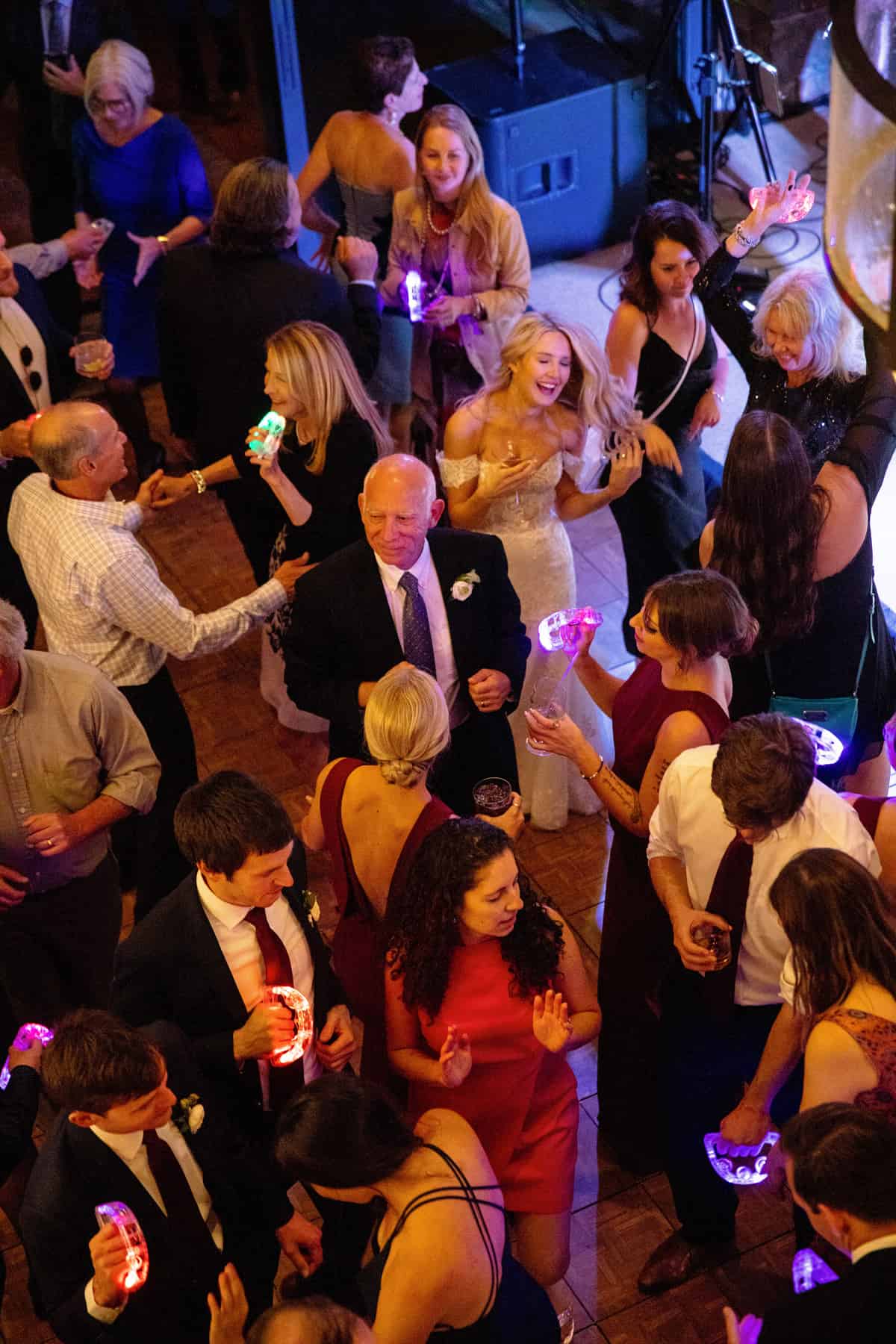 Alex and I faced countless obstacles that tested our new relationship and our ability to plan a wedding. However, despite my loss, there was still a reason to celebrate: We, as a couple, had something to cherish—finding each other—and we were pleased we could commemorate that feat with close friends and family, and a famous officiant over Zoom.
---
Incorporate Add-On Festivities
Plan a "day-before-the-wedding" event, and utilize that time to say "hi" and catch up with family and friends. This makes the actual wedding day less overwhelming, so you can focus on yourselves.
Request that your caterer box up two complete wedding dinners to-go. After a long day and a night of dancing, it is fun to go back to your hotel and eat Round 2 of your wedding dinner. Plus, you'll enjoy it more—and have the time to really taste it—after working up an appetite.
Make sure to have dance floor props. We incorporated light-up tambourines, and they were a huge hit! (Perhaps a little irritating for our band, but our guests sure loved it.)
THE DETAILS
Wedding Date: October 2, 2021
Ceremony and Reception Location: 3 Creek Ranch, Officiant: Bill Nye "The Science Guy", Photographer: Lindley Rust, Wedding Planner: Lisa Mack Events, Hair and Makeup: Frost Salon, Videographer: Taylor Mountain Films, Florist: Mille Fleur Design, Music: The High Society Band, Caterer: 3 Creek Ranch and Golf Club, Stationary: Xowyo Paper + Press, Jewelry: JC Jewelers, Rental Service: Canvas Unlimited, Transportation Service: Summit Transportation, Welcome Party: StillWest Brewery & Grill, Welcome Bags: Persephone Bakery, Accommodations: The Cloudveil