And the Music Plays On …
Stephanie & Matthew
I don't recall exactly when Matt and I met for the first time. Matt was always coming around our house to hang out with my brother, his best friend, when he was a freshman and I was a senior (2006). I knew who he was because his older brother Mike and I were in the same second and third grade class in Orange County, California. Throughout the years, he was always around at social gatherings, still, we never really interacted much. It wasn't until Memorial Day weekend in 2017 that our brief encounters changed.
For the holiday weekend, my sister, Jaclyn, her husband, Cory, my brother, Alex, his girlfriend, Lily, and I planned a night in San Diego to see the band Foster the People. We had an extra ticket, so the guys asked Matt (a.k.a. "Sprenger") if he wanted to go. We rode the train from Orange County to San Diego, with our bicycles in tow, for a weekend of festivities. Alex and Lily had to leave early the next morning, Jaclyn and Cory wanted to stay another night, and I wanted to get back home, so Matt volunteered to ride the train back with me.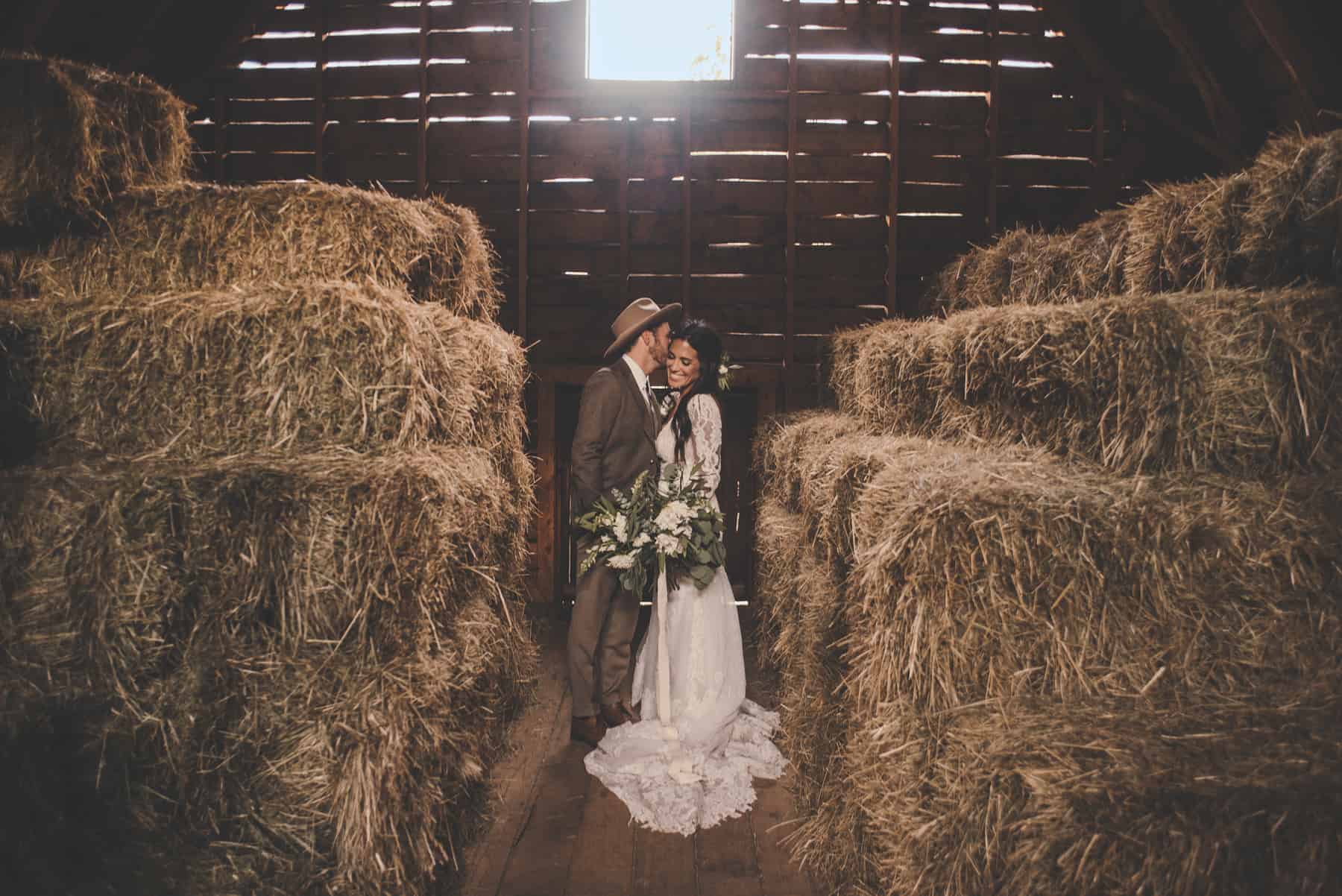 During the two-hour ride we drank beer, talked, and laughed. When the train pulled into the station, we rode our bikes down the ramp and into the parking lot. That's when Matt's overnight bag got caught on his wheel and he flew over the handlebars and knocked himself out cold, blood dripping down his face. On-site police officers ran over and called an ambulance. The ambulance arrived, and the EMTs started asking me questions: What's his date of birth? (I didn't even know his first name—I only knew him as "Sprenger.") Who are his parents? (I had no idea. He was my brother's friend, after all.) Matt eventually came to and told everyone he was fine. We went home, and Matt was left with a hefty gauze bill.
The following day, Matt sent me a text apologizing for the night before. He wanted to make it up to me and asked if I wanted to go to Canyon Lake, near Temecula, to his friend Ryan's house. I accepted. (Ryan was another friend of my brother and Matt.)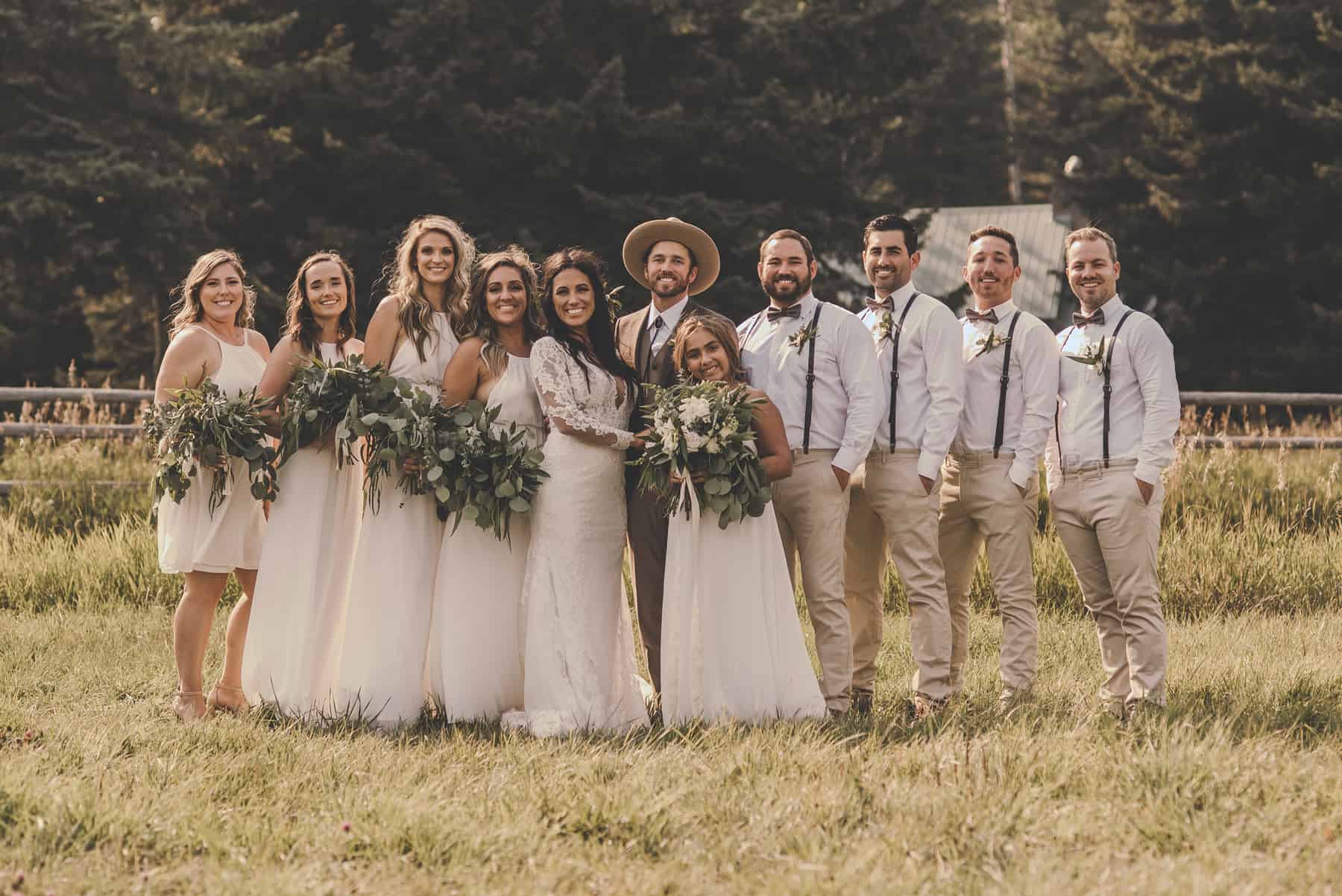 We spent the next day on Canyon Lake, barbequed, and played pool that night. We fell asleep on the couch (a sectional) with our heads butted up next to each other in the corner. He leaned over and kissed my forehead. I was so nervous, so I pretended to be asleep. Our "hangouts" went on for nearly three months before he finally kissed me while camping at Taboose Creek in the Eastern Sierras (his family's favorite campground growing up). Matt's sister Jenny came along with us and, on the drive out there, we lost radio reception, so Matt tuned to "Elvis Radio" on Spotify. One of the first songs that came on was "Can't Help Falling in Love." I remember feeling so awkward because we were newly dating, his sister was in the car, and it was a pretty romantic song. We all just sort of sat there in silence. (This song ended up being the song that played when Matt walked down the aisle.)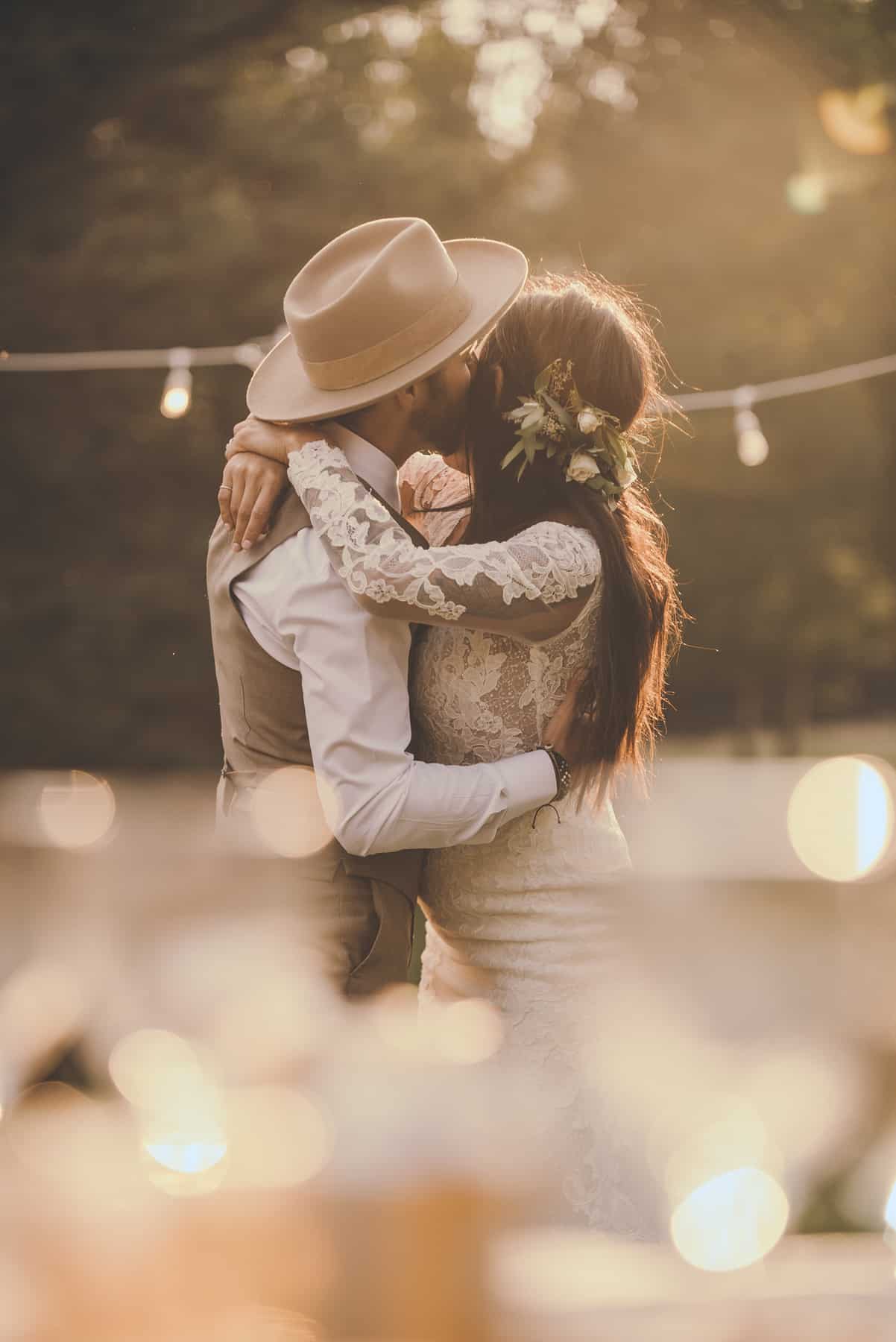 We spent the next day driving through Yosemite listening to Paul McCartney on repeat. We kept joking that "Maybe I'm Amazed" was the only song on that album because it seemed to play every few minutes. We were so sad to go home after such an amazing weekend camping under the stars. When we got back home, Matt told me to listen to "Moonlight Mile" by the Rolling Stones, which was perfectly reminiscent of our weekend together. (Consequently, "Maybe I'm Amazed" played during our first dance, and "Moonlight Mile" was the song we chose for our wedding processional.)
After that, we vowed to get out of town every weekend. We camped all over, including the Sierras, Idyllwild, San Juan Capistrano, and Joshua Tree. On this trip, I was in charge of the music. I chose a Tracy Chapman album because it's one I listened to with my mom growing up. Jenny (who has now become one of my best friends), brought her guitar along on that trip and played Tracy Chapman songs around the campfire all night. (Tracy Chapman's version of "Stand By Me" was the song I walked down the aisle to.)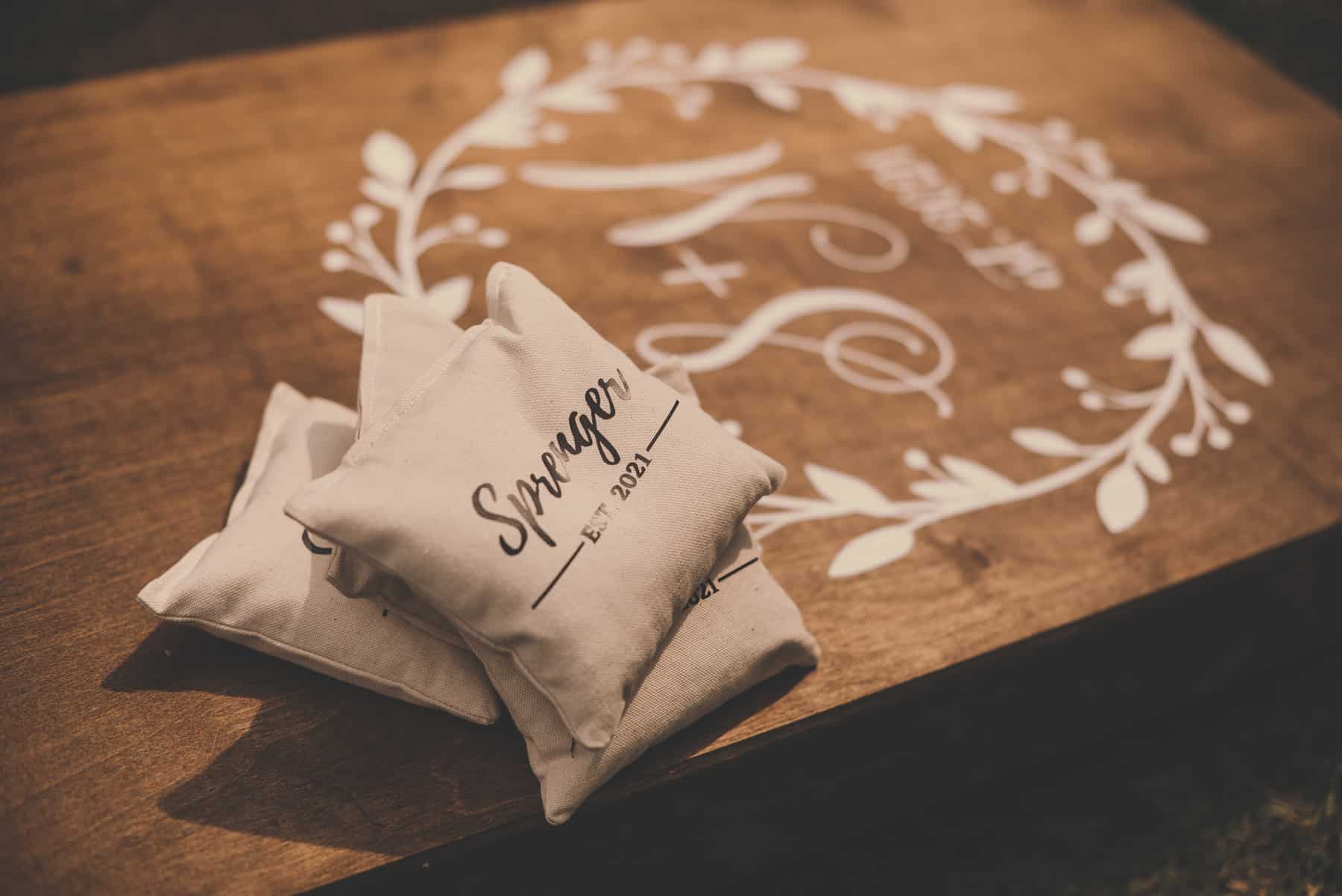 Our active lifestyle together carried on until March of 2020 when COVID hit, Matt's dad passed away, and I lost my job. We both were in a very strange place and decided to take a camping road trip. We started in California, then went to Zion in Utah, and through the Flaming Gorge in Wyoming. We visited Yellowstone National Park, Flathead Lake, and Coeur D'Alene, Idaho, before heading west to Crater Lake in Oregon, and Redwood National Park, San Francisco, and Morro Bay in California. This trip opened our eyes to how much was out there for us to explore.
I started looking for jobs in Wyoming and Montana and found an online posting for a county legal position I couldn't resist. I applied, had a Zoom interview, a second in-person interview, and then was offered the position. Having a relationship based on camping, hiking, exploring, and fishing, we couldn't wait to start our new life in Pinedale. Matt found a job immediately in construction, we purchased a home, and continued to immerse ourselves in the outdoor lifestyle we ran away to every weekend while living in Orange County.
Our wedding—exactly one year from the date we moved to Pinedale—offered a perfect way to celebrate our relationship with our nearest and dearest. We chose to have an intimate ceremony and reception with only those who were a part of our relationship from the beginning (24 people attended). It was important to us to incorporate our love story into our wedding, as well, through the music we chose, the guests we invited, and the people who officiated—everyone had a part in our story.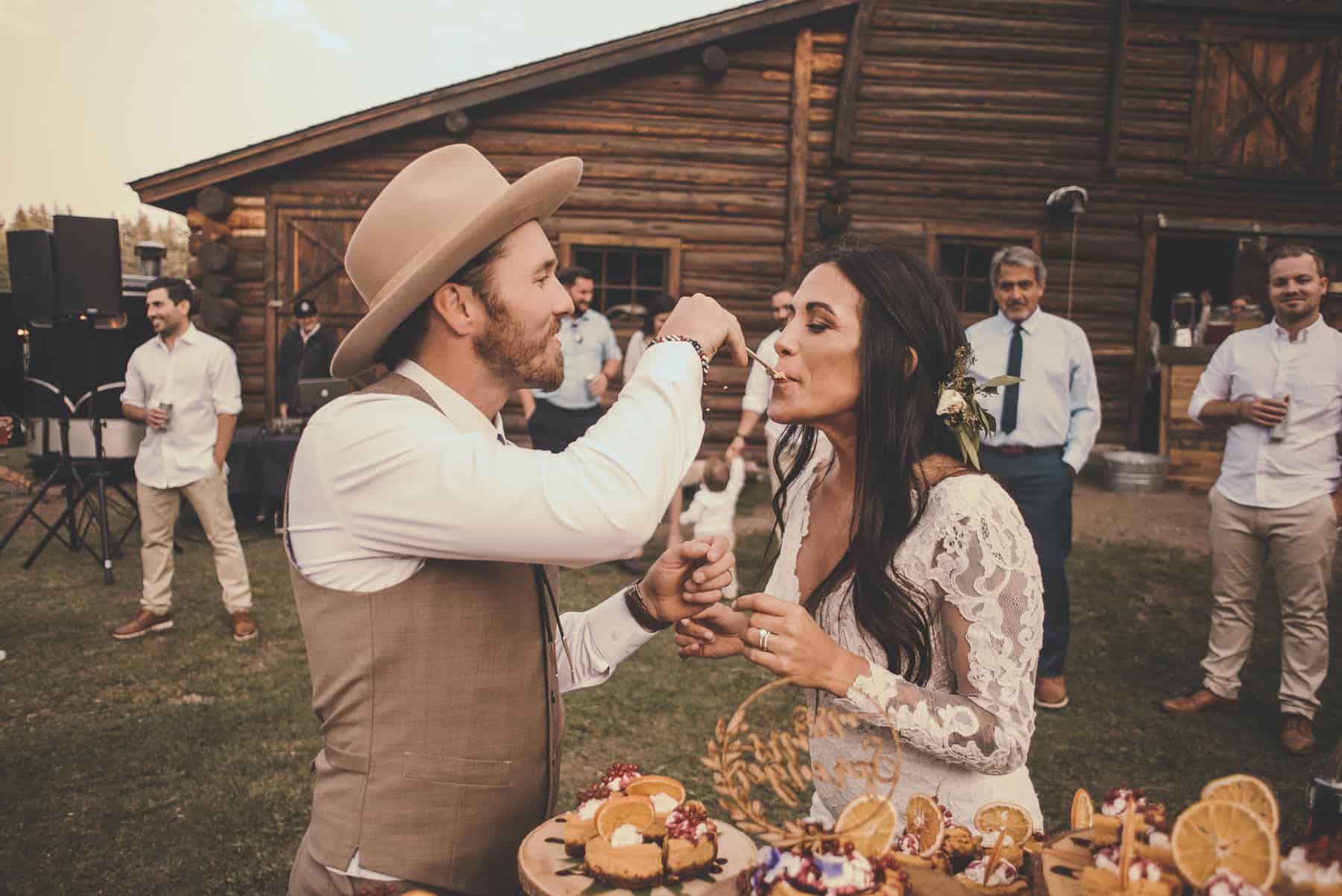 Ardent Photography was the first vendor we booked, and we chose our wedding date solely based on their availability. Their photos online were completely in line with our vision. Nothing felt posed or forced, and the photographers captured every natural laugh, tear, smile, and special moment throughout the day, organically. While our wedding memories are fresh in our heads now, we know the details will blur over time, making us even more thankful of Ardent's time and effort.
Next, we hired Franny Weikart with In Season Wood Fired Pizza. I found her in Grand Wedding magazine and called immediately. After just one conversation, Franny put me at ease and I found myself trusting everything she had to say. When I found out she offered coordination services, I jumped at the opportunity. It was, without a doubt, the best decision we made. The food, presentation, atmosphere, and the perfect mixture of fun and professionalism exhibited by Franny, Blaine, and the entire In Season crew was beyond anything we could have asked for. The hard work they put into forging their own ingredients and making their own dough made the overall experience that much more enjoyable and appreciated by all.
Franny put me in contact with Jenna, of Parakalo Provisions, for dessert; this decision, too, was honestly like a little wedding miracle. We used Tanya Crocker for makeup, and although I am very picky about my makeup, Tanya and her staff heeded our particular makeup styles and absolutely delivered.
Finally, the Trail Creek Ranch was—without a doubt—one of the dreamiest, most magical places, and the staff's spirit and welcoming nature made it that much better. We cannot wait to spend our anniversaries sipping coffee on the deck of the Alex Cabin, staring into the field we got married in, with Sleeping Indian in the distance. Trail Creek Ranch will always have a special place in our hearts.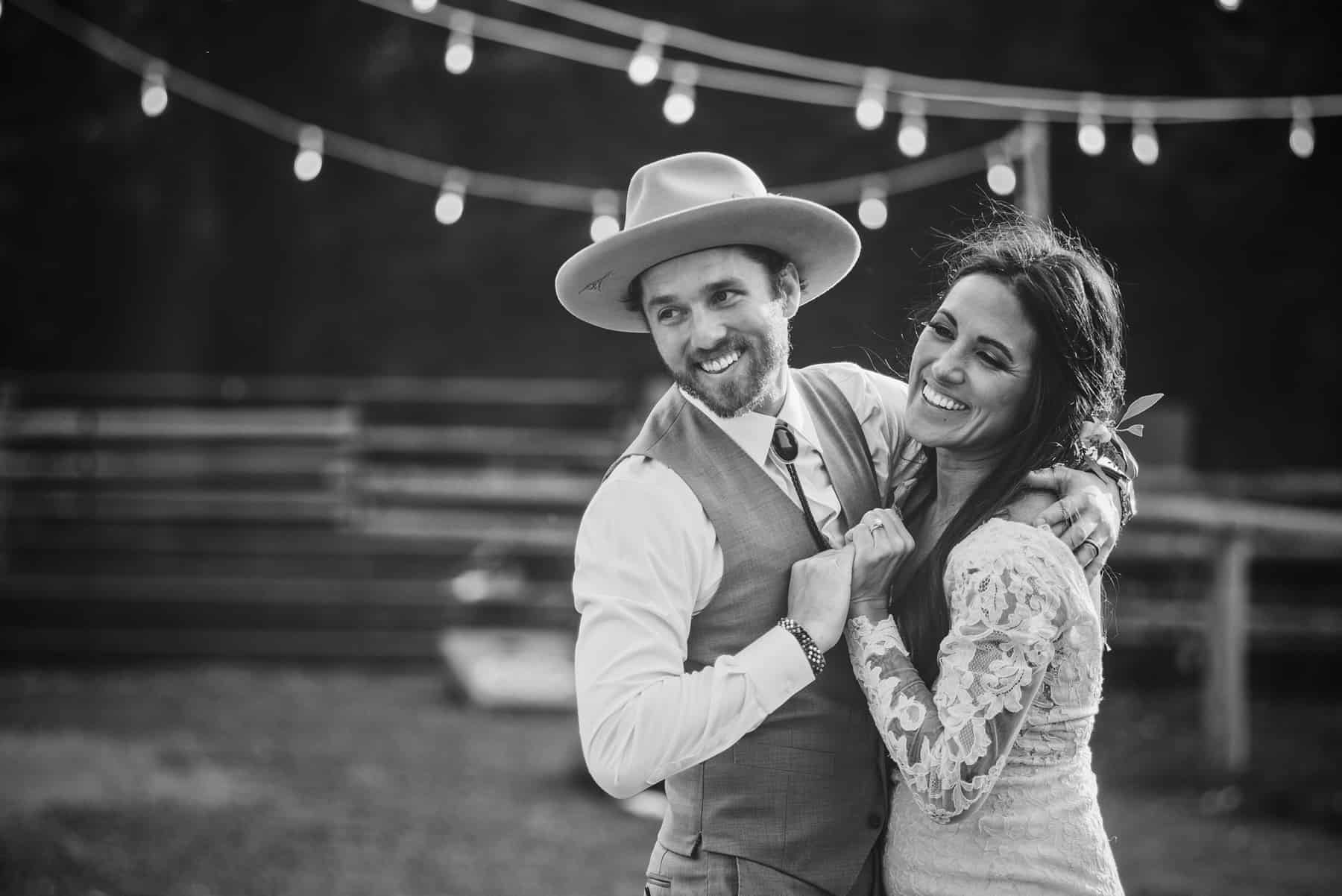 THE DETAILS
Wedding Date: August 26, 2021
Ceremony and Reception Location: Trail Creek Ranch, Officiant: Ryan Bergman, Photographer: Ardent Photography, Hair and Makeup: Tanya Crocker, Florist: Gild the Lily Too, Music: Jeff Stein of Nomadic Events, Consultant: Franny Weikart, Caterer: In Season Wood Fired Pizza, Dessert Chef: Parakalo Provisions, Rental Service: Canvas Unlimited, Nails: Painted Pony, Rings: Jackson Hole Jewelry Co., Other Specialty Vendors: Tailor Cooperative, Eclectic Spirit Art