About-Face Affairs
Micro Weddings with Macro Ideas
On July 11, 2020, hundreds of couples nationwide watched their would-be wedding day pass them by as they waited on hold for a time when friends and family could gather to celebrate their love.
Meanwhile, in a backyard in Jackson's Solitude neighborhood, a young couple smiled, cried, and said, "I do." A polaroid, time-stamped at 4:12 p.m., captures the moment forever marked into family history: the bride's sister by her side holding a bouquet of freshly-picked wildflowers; the groom's best friend grinning broadly and sporting a fishing fly on his lapel; and the bride's father, tears brimming, as he gives away his little girl and announces the couple "officially wed." Just three additional guests joyfully applaud.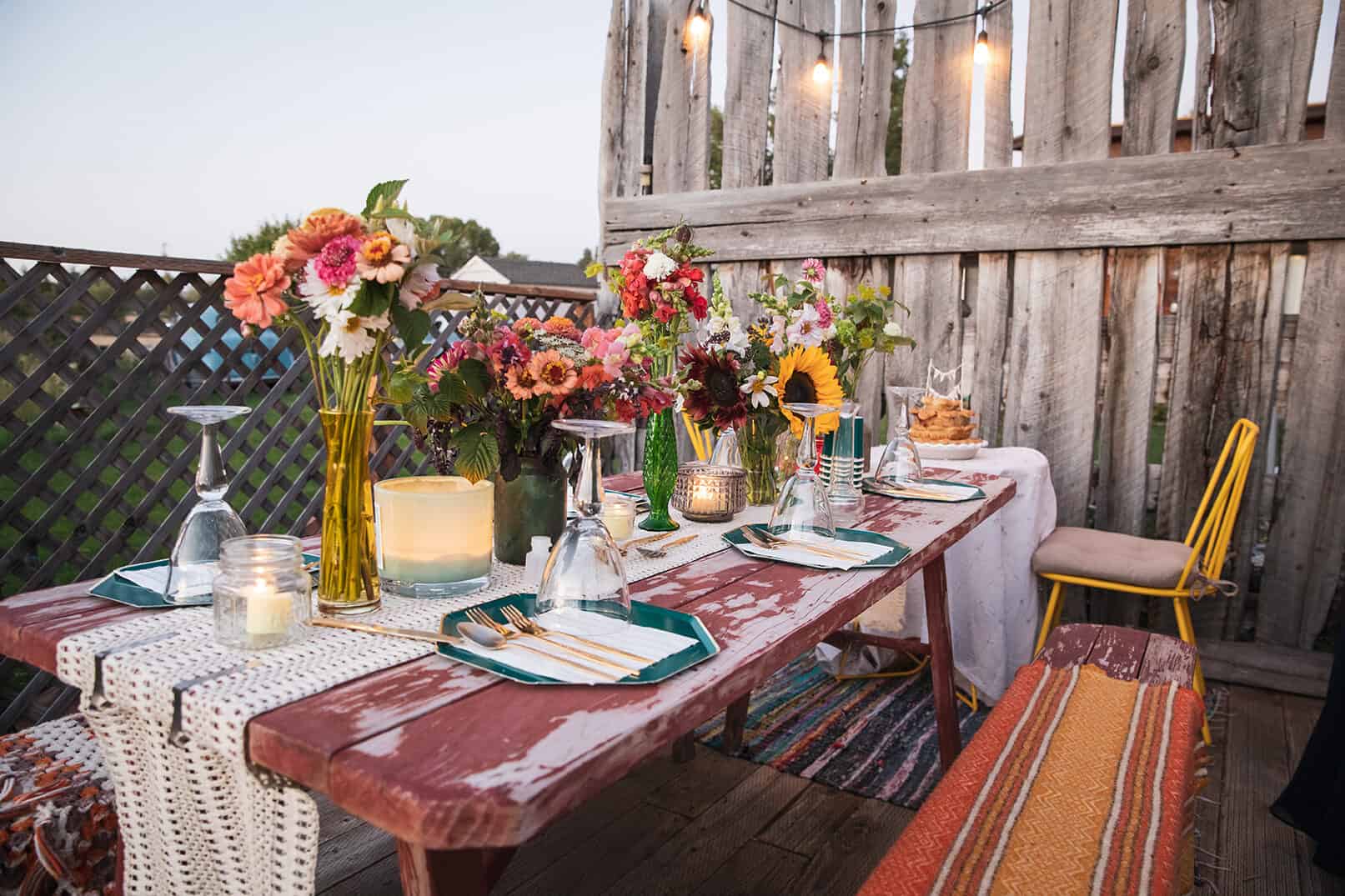 Later, as the sun creates a golden hour in the Tetons, the mother of the bride sets a table for eight with a home-cooked meal, and the newlyweds share a first dance with their loved ones circled around them.
Two years in the making, this wedding was always intended to be a small, intimate gathering. But when COVID-19 rocked the wedding industry last spring, small became micro.
A concept that was gaining popularity well before the pandemic thrust it into the spotlight, micro weddings take all the love of your big day and wrap it in a small, beautiful, uniquely-you package. These mini affairs accommodate smaller guest counts, 50 or less, and are typically held in less traditional venues on leaner budgets. But not everything about a micro wedding is tiny. Fewer guests mean more quality time with each other; a smaller venue can make way for bigger décor, and a less robust budget can leave money for post-nuptial fun.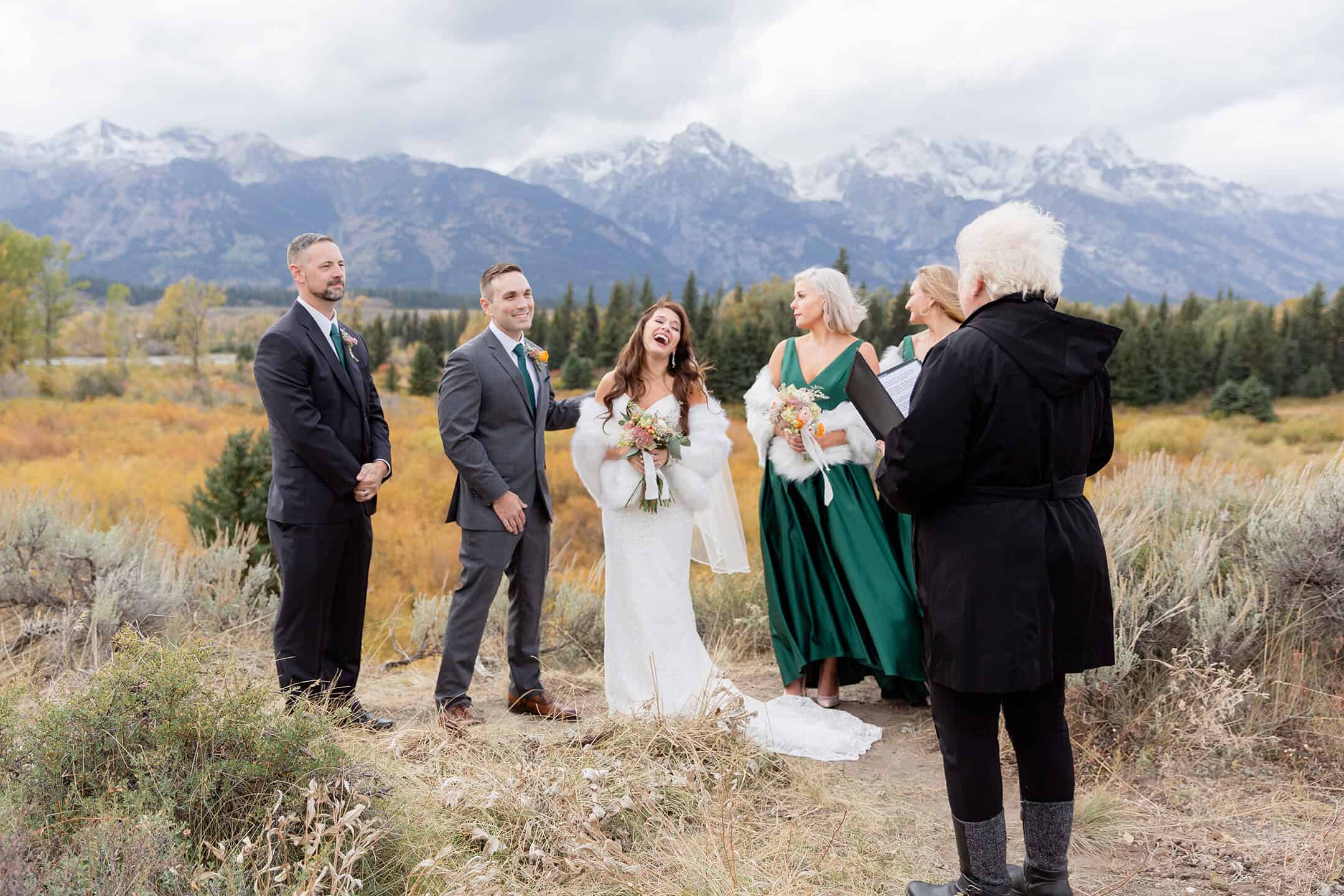 A micro wedding certainly isn't for everyone, but couples who like the term "nearest and dearest" (those who actually felt relieved when guest counts were restricted) and those who find happiness among close friends and family can capitalize from the circumstances. If a tiny wedding is right for you, now's the time to double down on the unique attributes a micro-sized celebration can offer that a big wedding simply cannot.
"Smaller weddings are the perfect way to make sure you have a connection with your guests," points out local industry professional Caralyn Ross. "It creates an intimacy that may feel lost in a larger wedding."
A reduced guest count opens the door to unique venues that cannot accommodate bigger events. Ringholz Studios, located just one block from Jackson's famous Town Square, can host up to 40 seated guests in a modern, moody, brick-lined, and beautifully decorated space in their art gallery that they've aptly named "Dusk." Additionally, taking to local restaurants, especially during the fall or spring off-seasons, is a unique option often not available to groups of 75 or more. Orsetto, an upscale, off-Square Italian restaurant partners with a local caterer, Genevieve Catering, to offer a one-stop shop for gorgeous micro-events. Finally, The Clear Creek Group and Luxury Properties of Jackson Hole have a fleet of rental properties in the area with both indoor and outdoor space fit for once-in-a-lifetime celebrations.
Less square footage has the added benefit of being easier to decorate, too. The growing trend of seating all your guests at one long table is beautiful, elegant, and plays perfectly into the mood of a micro wedding. Dark wooden tables can be brought to life with one long arrangement of greenery accented with white florals. And, draped tables become dramatic and dreamy when loaded with candles and candelabras. Since you likely have less to decorate, you can go all out.
Cara Rank of XOWYO Paper + Events, event stationery, and table-top rental company, noticed the surprising trend of doubling-up, rather than cutting, tabletop rentals during COVID times. "We saw events order double the plates and double the wine glasses per person," says Rank. "So, guests see the beauty of a fully-set table, but the caterers have clean, untouched tableware to use."
Still, one of the best sights at any tiny wedding is the small number of people. Fewer guests almost always equal a lower price tag. Couples hosting micro weddings can use any savings toward more elaborate honeymoons, buying a home (see page 40), starting a family, or fueling their passions and interests.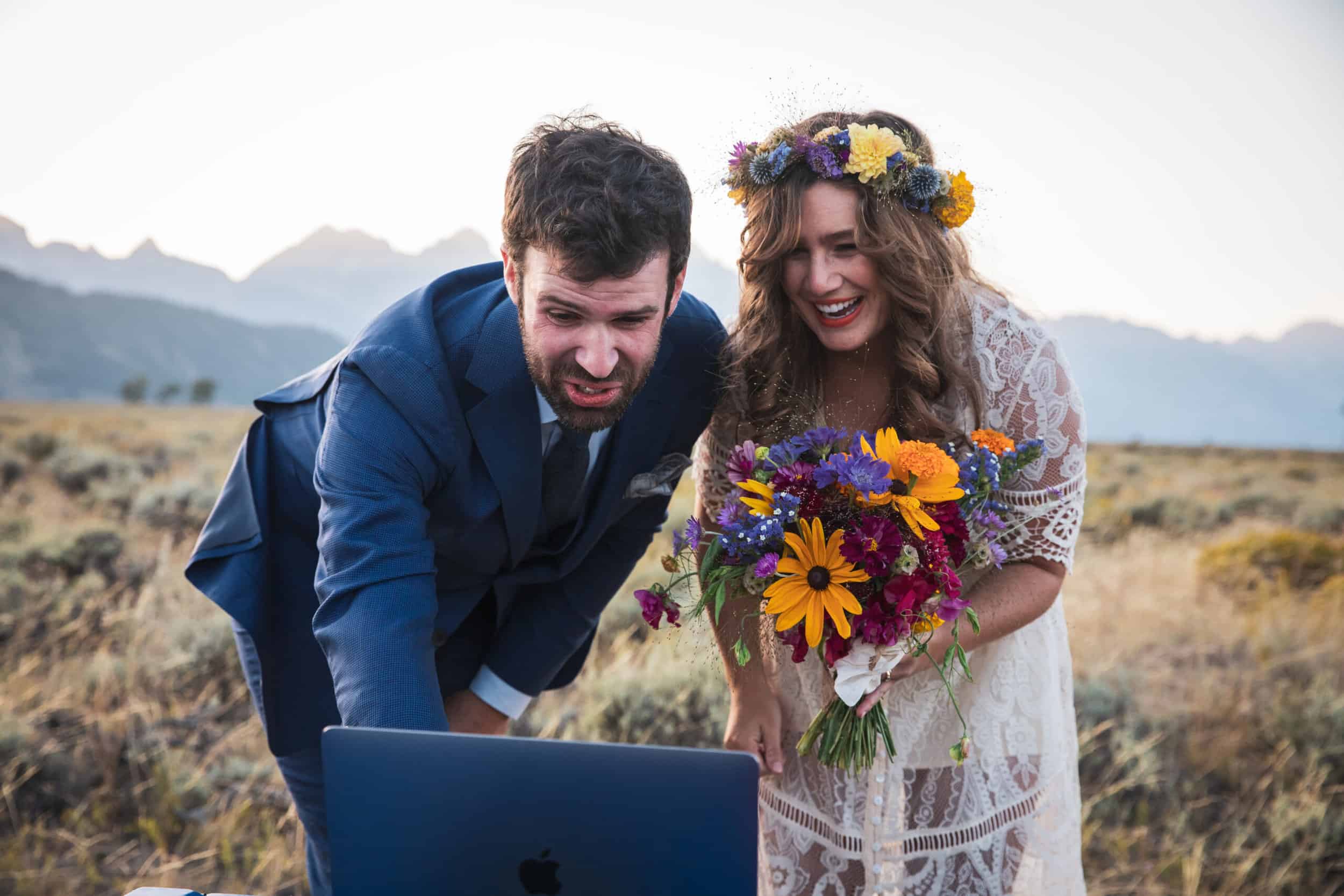 Perhaps the true value of these small celebrations is that they place as much importance on the marriage as the wedding. While the big day is important, its significance is driven by its representation of something even bigger. Your wedding day is the one day you use to recognize years of love. It's one moment that kickstarts a million more, and it's the opening line of a love story you'll tell to future generations. A micro wedding requires less … and leaves so much more for the adventures, characters, and stories that make up the rest of your book.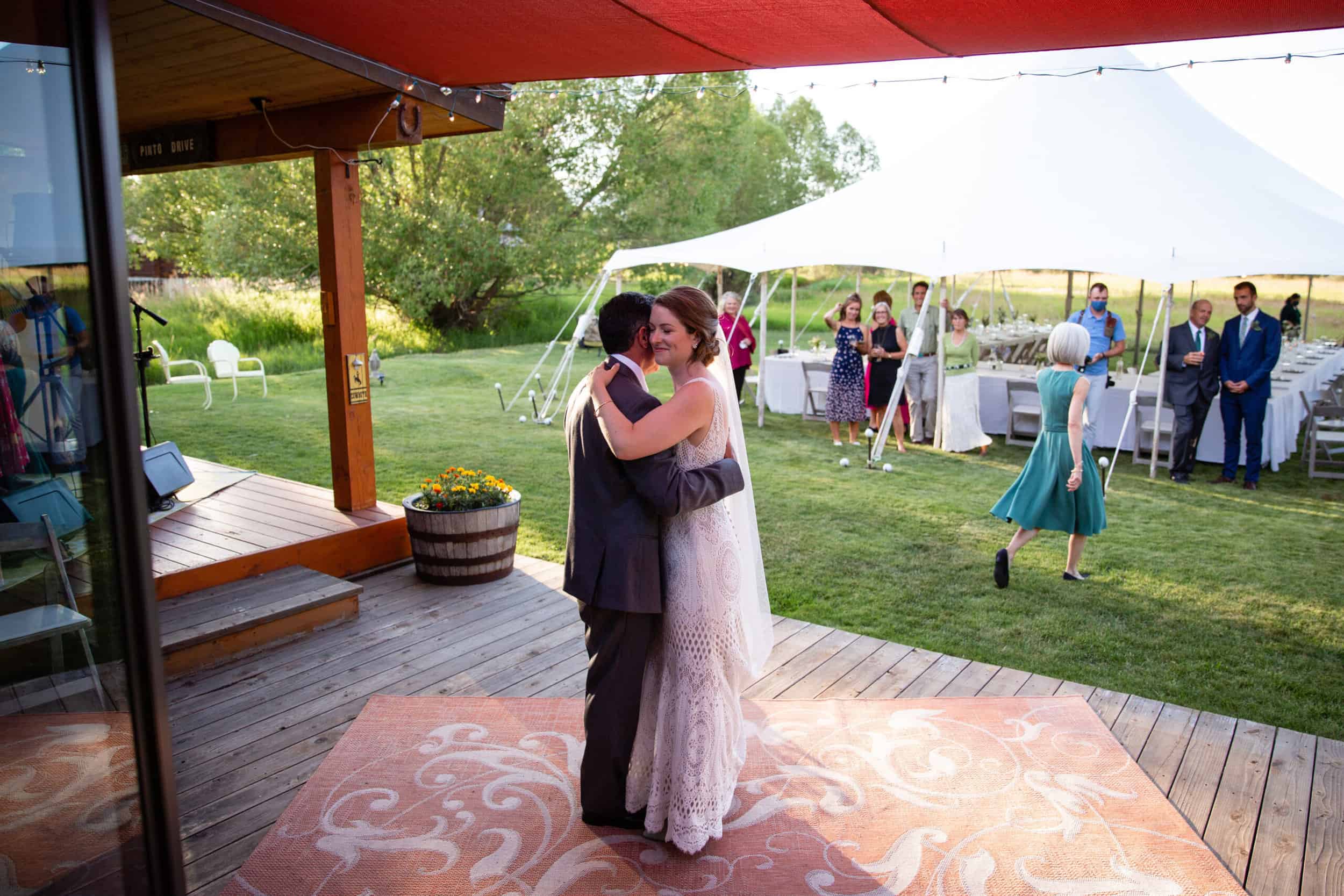 Note-to-Self
It's important to realize that a micro wedding, even during a pandemic, isn't for everyone. Just like small affairs have no place in giant ballrooms, big, white weddings don't fit into small, colorful packages either. So, don't try to make them. For couples thinking about sacrificing what they want for what they think they need to do—reconsider.
"Don't try to force something that doesn't feel natural and organic," says Erin Guertin of Genevieve Catering. "What's popular is having a micro wedding now, then scheduling a large, blowout party later. It's the best of both worlds and takes away some of the pressure of a large wedding."
Those who have dreamt of a big wedding since they were dancing on their father's shoes won't find what they're looking for in this micro trend. Consider waiting, or plan a "minimony" to hold you over until the day when masks won't take over wedding photos, grandparents can comfortably attend, and hundreds of guests can crowd the dance floor.