A Fall in the Right Direction
Melanie & Ryan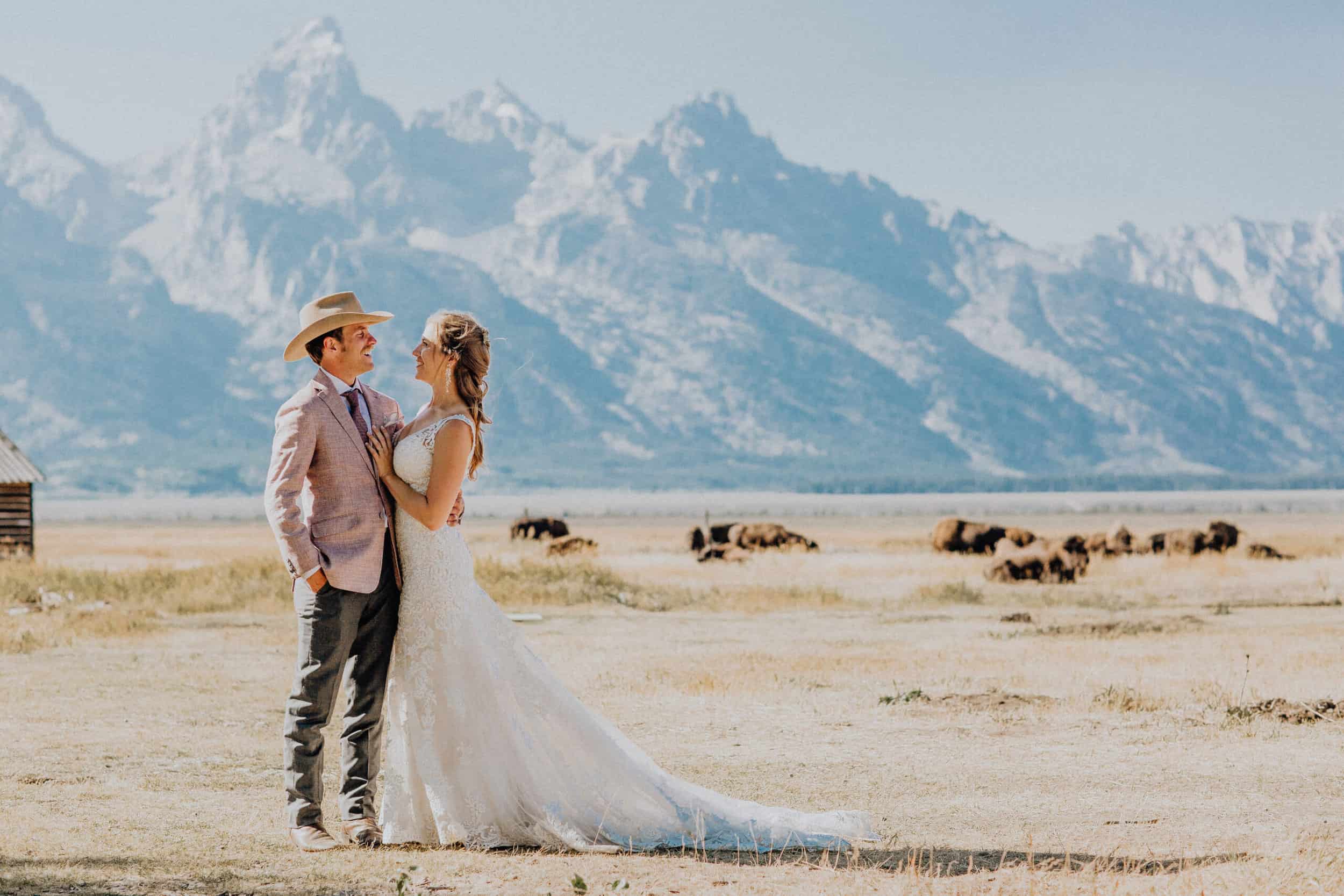 Growing up in Houston, Texas, mountains have filled my daydreams for a long time. My family traveled frequently to visit my grandmother in Colorado Springs, Colorado, spawning my captivation. However, it wasn't until a family road trip in 2002 through the national parks out west that I witnessed the astounding Teton Range.
I met Melanie in 2009—also from Houston—while studying at Texas Tech University. We attended the same college ministry and were good acquaintances, but spent very little time together other than a few notable brunches and camping trips. After graduation, Melanie and I rarely connected outside of social media and, essentially, did not expect to cross each other's paths again.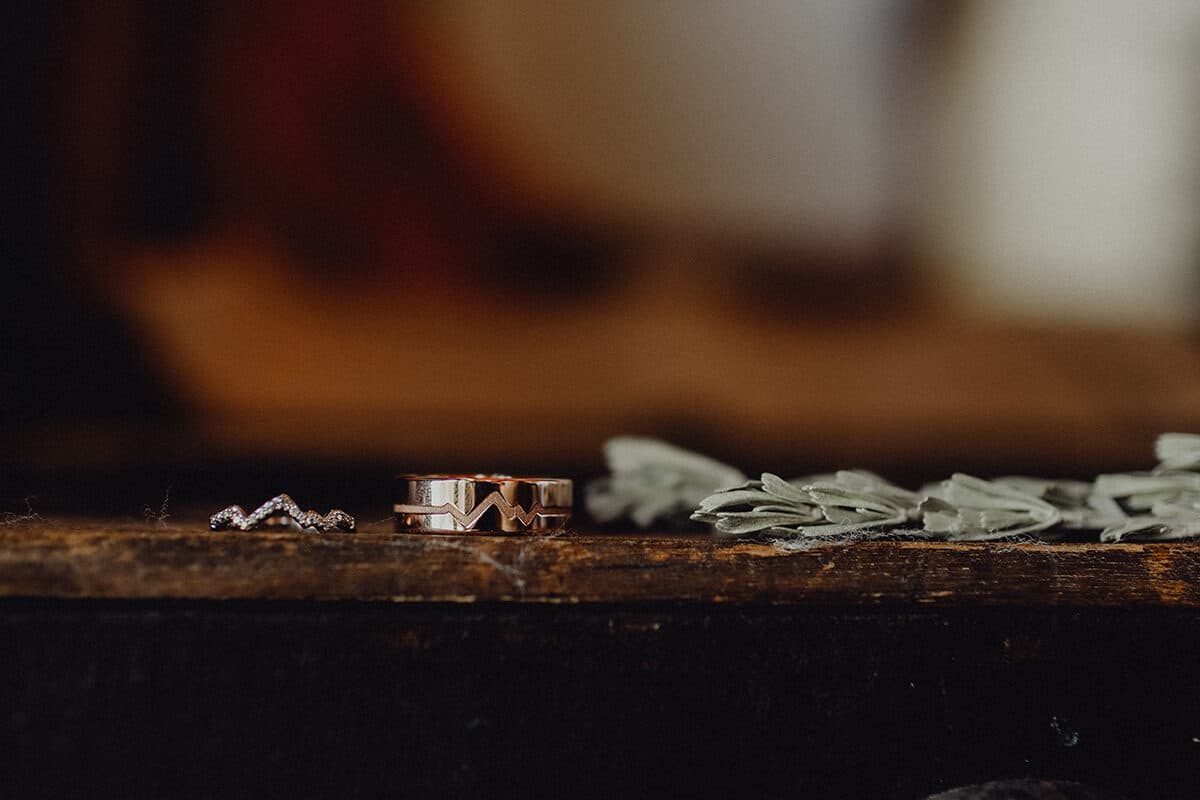 I obtained a summer culinary internship at the Jackson Lake Lodge in 2011 as part of my bachelor's degree requirements (and to feed my fascination with the Tetons). However, that July, an extraordinary experience nearly ended my life. I climbed the Middle Teton, together with a few friends, and fell 1,200 feet from the summit, leaving me critically injured. Miraculously, two other climbers witnessed my fall. One kept me alive, and the other knew where to find cell service and called 911. Soon after, the Jenny Lake Climbing Rangers helicoptered me off the mountain, and I was life-flighted to a hospital in Idaho Falls, Idaho. There, I laid in a coma for 18 days and spent the following month in the intensive care unit with multiple fractures and a brain injury. After a year-long recovery with the help of countless medical professionals, I looked forward to the day I would return to the Tetons.
I landed a job on Colter Bay in the summer of 2013 to successfully complete my unfulfilled internship. One evening while hanging out with friends at Dornan's, I watched a wedding party walk down to the ferry dock on the Snake River. It was at that moment I knew I wanted my future wedding to take place in front of these mountains.
I moved to Portland, Oregon, after college. Delightfully, I was able to reconnect with my college friend, Melanie, who was also living there. The two of us met regularly—skiing at Mt. Hood, embarking on winter hiking excursions, and attending music concerts. After many casual outings as friends, a more-than-friends feeling developed between the two of us. A kiss sealed the deal on New Year's Eve.
We planned a trip to the Targhee Bluegrass Festival in 2019—Melanie's first visit to the Tetons—and spent the week cruising around the park and checking out the places I frequented. Melanie soon became enamored by the grandeur of the mountains, so I snuck in the fact that I wanted to get married in front of them someday.
On Christmas Day, I proposed to Melanie, and we began the journey of wedding planning. However, in the midst of a worldwide pandemic, the outlook was bleak. Our date was scheduled for September 12, yet we continually monitored regulations, hoping that we could pull it off. And we did.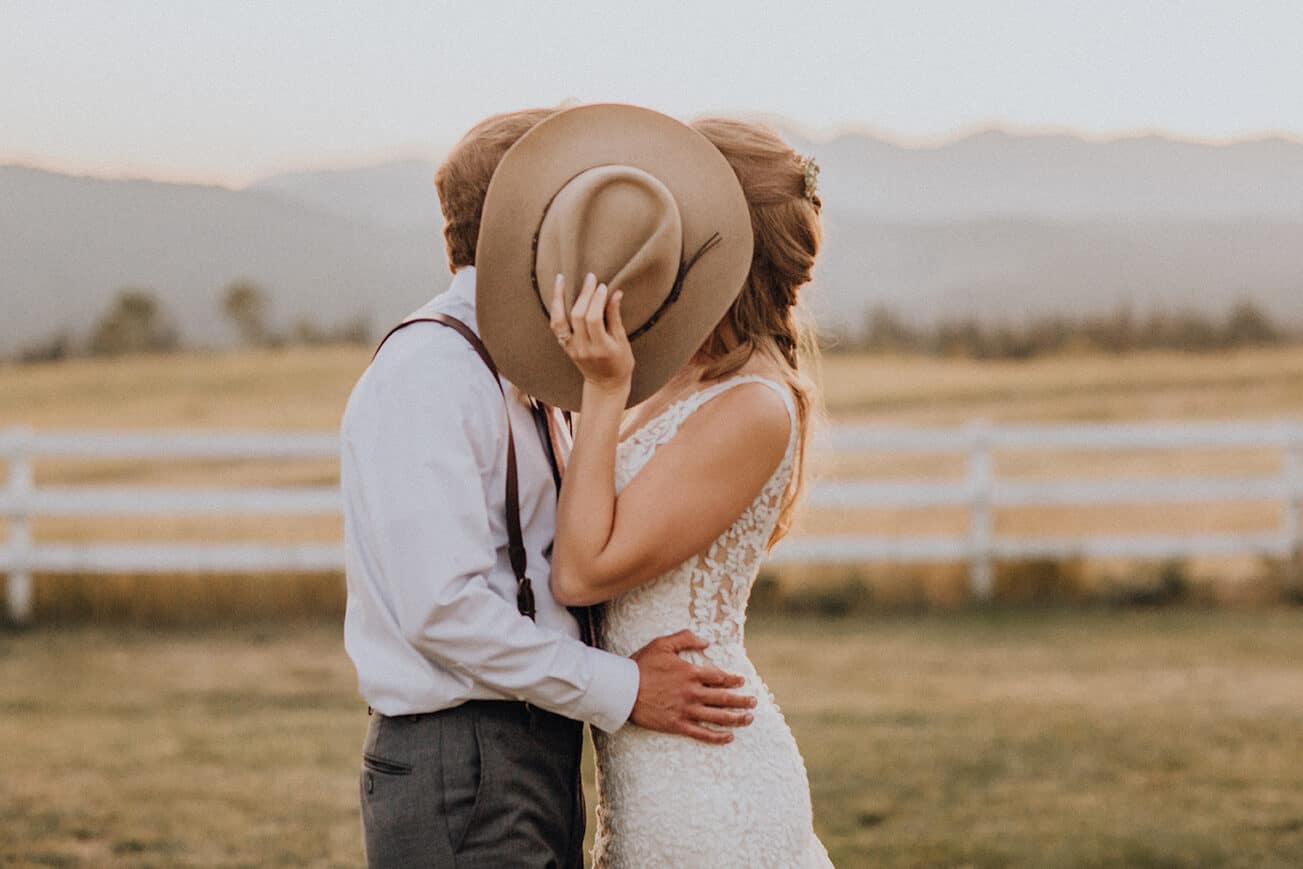 On the day of the wedding, Melanie and I chose not to see each other prior to the ceremony. The guys enjoyed brunch at Cafe Genevieve, while the ladies stayed at Rancho Alegre Lodge to set up for the reception. Everyone got dressed and ready at the ranch. My closest friends and I drove out to our ceremony location in the national forest, where we eventually greeted a 12-car caravan of 40 guests.
Melanie was the last to arrive with her father, our photographer Lauren Odderstol, and her best friend, Kristi O'Connor. With everyone in position, the cue was given for Melanie to begin her slow walk down the trail to The Wedding Tree, as a rendition of Tom Petty's "Wildflowers"—performed by The Wailin' Jennys—played. She met her father halfway down the trail and together they walked to meet me at the base of the tree. Melanie's mother, who was also our officiant, performed the ceremony and our dog Tye brought the rings on cue. Then, we danced back down the trail to "Home" sung by Pixie & the Partygrass Boys.
As our guests made their way back to the ranch for the reception, Melanie, Tye, and I, together with our photographer Lauren, stopped to snap some photographs as newlyweds. We were greeted by bison at Mormon Row, which made for some great photos. Back at the ranch, it was time to let loose and celebrate the new Haymaker family. Melanie's father welcomed everybody and gave a nice toast. We enjoyed a meal of bison tenderloin, elk bites, and steelhead trout catered by Bistro Catering. Then, we topped it off with apple pie as our wedding cake. I cued up a playlist of various music from Texas country two-step to reggae to sing-a-long tunes like Billy Joel's "Piano Man." That's when the dance party started. The celebration went on well into the morning hours, with guests settling into a bonfire beneath the Milky Way.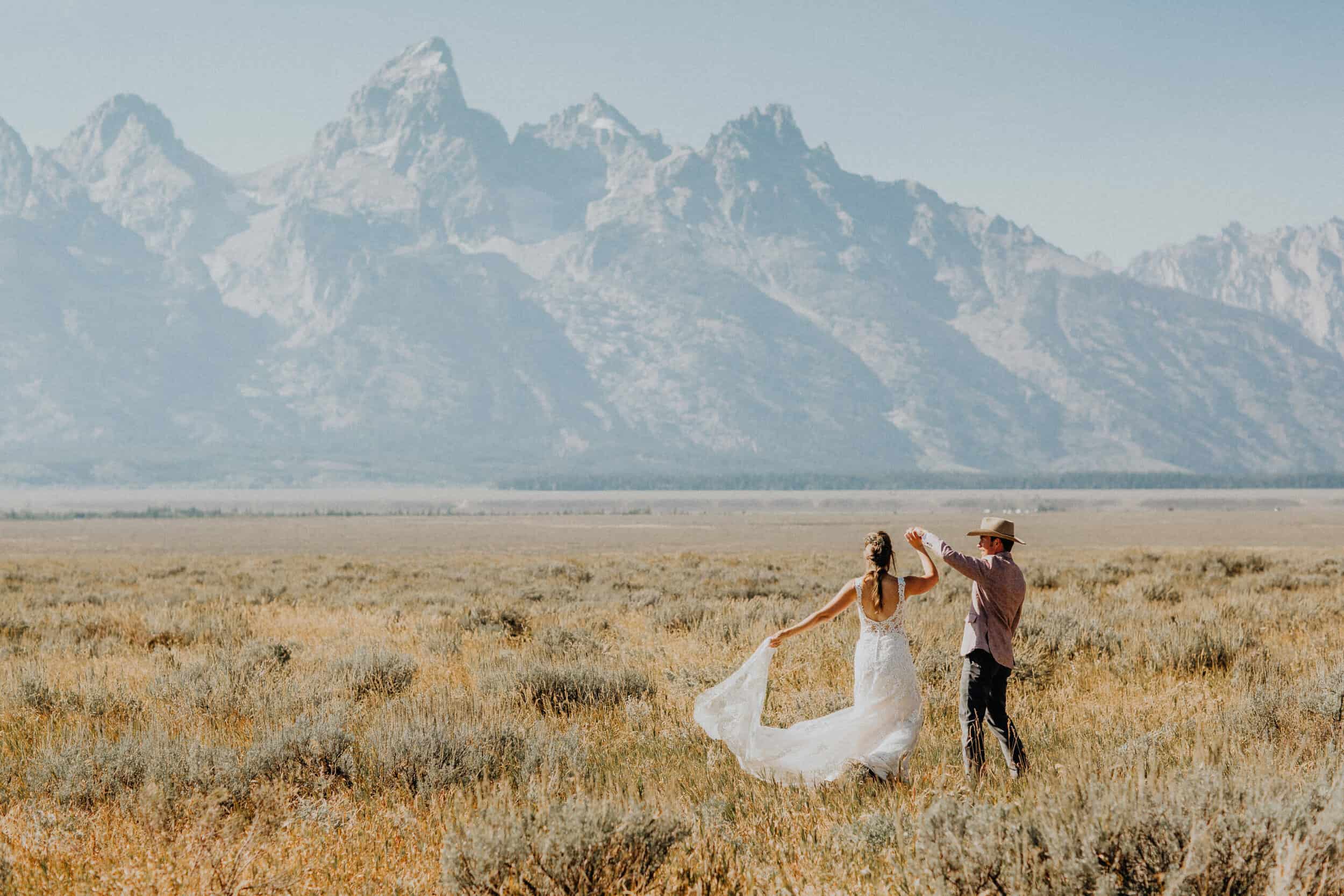 Hire the Know-it-Alls
It's all been done before in Jackson, except for your wedding. That said, if you need recommendations, forgot to discuss last-minute details with your caterer, or don't know what restaurants are open during a pandemic or off-season, the locals in Jackson will help. All of the companies we worked with knew the answers, leaving us free to not sweat the details. If you have questions you didn't think about prior to arriving in Jackson, chances are, someone you hired knows the answer.
THE DETAILS
Wedding Date: September 12, 2020
Ceremony Location: The Wedding Tree, Reception Location: Rancho Alegre Lodge, Officiant: Barbara Retzloff, Photographer: Lauren Odderstol,  Florist: Bride and groom, Rings: Jackson Hole Jewelry, Musician and DJ: Bride and groom, Caterer: Bistro Catering, Desserts: Costco, Rental Service: Canvas Unlimited, Macy's Services, Stationery Design: Bride, Other Specialty Vendors: StillWest Brewery (rehearsal dinner)