About A Grand Wedding
A Grand Wedding is the ultimate resource for brides and grooms planning their Jackson Hole wedding. Every issue is packed with inspiration, resources, tips and beautiful photos.
A Grand Wedding magazine is a publication of Teton Media Works, Inc., a locally owned and operated media company in Jackson, Wyoming. Built upon a foundation of independent, quality journalism, Teton Media Works publishes daily and weekly newspapers, websites, magazine and special interest publications.
Our Team
A Colorado native, Rebecca Mitchell moved to Teton Valley to enjoy a slower-paced lifestyle. Tucked in the woods of Alta, she works from her home office where the pressures of deadline-driven work are balanced by the peace and tranquility of mountain living.  When she's not editing A Grand Wedding or contributing to other regional magazines, she writes project proposals for engineering firms and volunteers in the Alta community. Outside of the office, Rebecca enjoys an active family life with her husband, two school-age children, and yellow lab, Hana.
Colleen Valenstein
Art Director
Colleen graduated from Northeastern University with a dual major in Graphic Design and Multimedia. She was the art director for Homestead magazine and Jackson Hole Traveler and currently works on Teton Family, Jackson Hole magazine, A Grand Wedding, Range, and Images West. When not cranking on magazines, Colleen can be found playing in the mountains, either on a mountain bike or skis.
After more than two decades in the valley, Jackson Hole magazine copy editor and New York native Pamela Periconi is confident she has officially lost her "dude" status. Besides her role as assistant editor at the Jackson Hole Daily for the last sixteen years, Pamela stays busy copyediting additional publications in the Teton Media Works family—including Teton Family magazine and Range—along with other area magazines and books. When not obsessing over proper comma placement, she enjoys running, watching birds, singing with her guitar, and shooting targets, preferably at long range.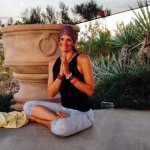 Deidre Norman
Advertising Sales 

Deidre Norman has been selling print and online marketing solutions for over 15 years.  Five years ago she moved from San Francisco to Jackson Hole and has been working with Jackson Hole magazine and Images West since ever since. Deidre is also a yoga teacher of Vinyasa and Kundalini yoga.  Her free time while in Jackson is spent mountain biking, hiking, camping and skiing during the winter months. During part of the winter, you will always find Deidre traveling somewhere far from Jackson where the weather is warm!
Kevin is owner, president and publisher of Teton Media Works, Inc. A graduate of Arizona State University's Walter Cronkite School of Journalism and Telecommun-
ications, he began his career with Freedom Communications' flagship newspaper, the Orange County Register in Santa Ana, CA. Kevin joined the Jackson Hole News in 2001 as associate publisher, overseeing operations and later became COO and partner. He formed Teton Media Works in 2012 to continue the tradition of independent, family ownership of local media. Outside of publishing, Kevin can be found spending time with his family and doing anything involving adrenaline, skis and bikes.